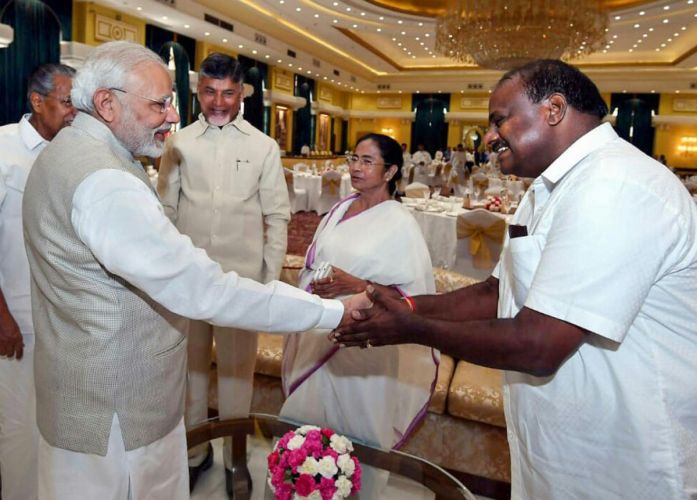 Karnataka Chief Minister H D Kumaraswamy has asked for the Union government to give 50 percent financial assistance to waive off farmer's loan remembering the interests of the farmers in the state.
Talking at the NITI Aayog meeting held at the Rashtrapati Bhavan under the administration of Prime Minister Narendra Modi here on June 17, Kumaraswamy said that in the state around 85 lakh farmers are in the debt. Farmers suffer a huge loss because of drought and other calamities, the state needs the help of the Union government, he asked.
"I am partaking in the NITI Aayog meeting for the first time. Our coalition government is prepared to react to the issues of the farmers, there is a requirement for help from the Central government. We will hold hands with the Center on the development issue." he included.