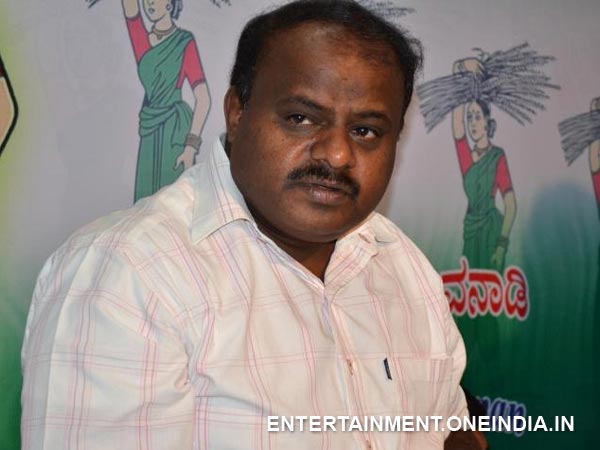 The Congress-JP(S) combine vowed to fight Governor Vajubhai Vala's decision of inviting the BJP to form the government, with its chief ministerial candidate H D Kumaraswamy terming it as 'Gujarati Business.'
Kumaraswamy referred to Vala, Prime Minister Narendra Modi and BJP national president Amit Shah -all of Gujarati origin – as 'Trimurthis' (trinity). 'The Trimurthis think they can start their Gujarati business in Karnataka. We will not allow it. The BJP is trying to indulge in horse trading. All they want to do is loot the state like they did M 2008," Kumaraswamy said in a scathing attack
The Congress-JP(S) alliance staked claim to form a government based on a numerical strength of 117 legislators as against the strength of 104. The magic number to form a government is 111. Kumaraswamy questioned Vala's decision to give the BJP 15 days to prove majority instead of 3-4 days.
The BJP was building pressure on him (Kumaraswamy) to join hands with the saffron party, he said. "I took a hard decision not to support those who are looting the state. I will face whatever comes next."
Kumaraswamy accused Modi of 'uprooting' democracy. "If there is resort politics today, it's thanks to Modi. I can't have my elected representatives sleeping in the streets till then. It is my duty to protect them. The BJP has gained expertise in kidnapping MIAs. Hence, I have to take them somewhere," he said.
Karnataka Pradesh Congress Committee president G Parameshwara dubbed Vala's decision as "absolute dishonour to the Constitution of India." In a tweet, Parameshwara said: "The JCI(S)+Congress is the largest coalition majority, which is rightfully eligible to form a government. We will not let BJP suppress it"
The Congress national leadership started exploring legal options soon after the Governor's decision became public late on Wednesday night "KIPP) cannot buy everything with money. We'll not allow democracy to be crushed;' Parameshwara added.