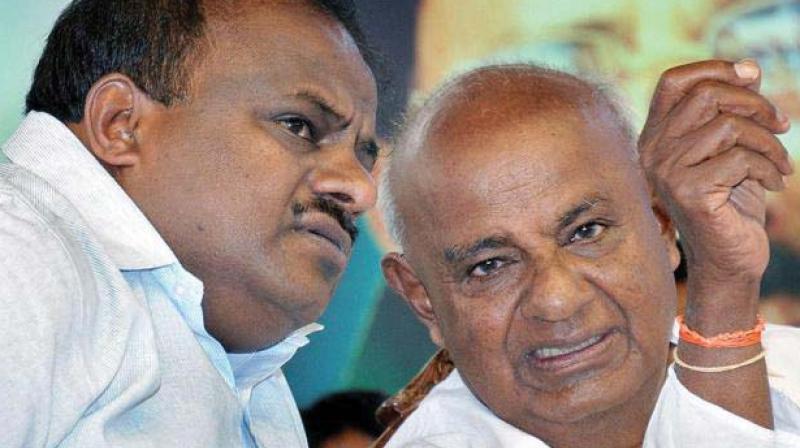 Chief Minister Kumaraswamy said that he will follow JD(S) Supremo Devegowda's guidelines regarding Cauvery dispute.
It has been learned that Devegowda is said to advise his son not to tread the confrontational route and adopt a flexible strategy while handling both – the Centre and Tamil Nadu.
Devegowda had instead asked to go for a compromise in the interest of both the state and the coalition government.
Kumaraswamy is expected to write a detailed letter to PM Modi and Union Water Resources Minister Nitin Gadkari, seeking redressal in a weeks time.
The Centre constituted the controversial Cauvery Management Authority without the Karnataka representatives last week. The state had earlier refused to nominate its members citing inconsistencies in the process.