The cold war between the former chief minister and chairman of Congress-JD(S) coordination committee, Siddaramaiah, and current chief minister, H D Kumaraswamy appears to be reaching a flash point, with both leaders not inclined to climb down from their respective stands.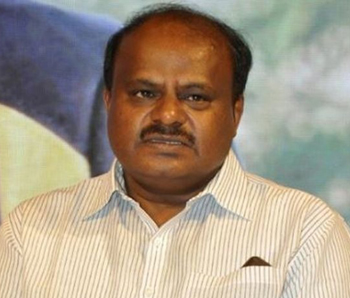 In an apparent retort to Siddaramaiah, the chief minister said that he is not aware whether he would present the budget or not. "I do not speak with the harsh voice and arrogance like others. I am not indebted to anyone in reaching this position. I am not concerned about the length of a term I will be in power, but about the commitment with which I work," he stated. He said he does not get any commission out of waiver of farm loans, but added that he is aware who will collect commission out of this measure.
He was speaking at a meeting of cooperative bank presidents, managing directors and directors of cooperative banks over waiver of farmers loans organized on Monday at Vidhana Soudha here.
Kumaraswamy feels that it is a custom for any new government to come out with new budget highlighting implementation of the party manifesto. It provides an opportunity to tell the people about priorities and commitments of the government. The supplementary budget might not provide for major steps like waiver of farm loans. If a budget is not presented now, the government may be forced to implement the programmes of the previous government, he feels.
On the other hand, Siddaramaiah is of the opinion that Congress being a partner in the current government, there is no need for a new budget. He feels that new budget is needed only if a new government is formed by a new party. He is apprehensive that popular schemes announced by him in his budget may be neglected when preparing the new budget.
Another fear is that JD(S) might give undue importance to its own manifesto in the new budget. He also is apprehensive of the chance of sacrificing credit which otherwise would have been earned by his party. Another fear is that the new chief minister, in an enthusiasm to get popularity, may lose control over financial discipline in which case Congress might face flak. He also feels that it would serve interests of his party if the current budget is continued till Lok Sabha election, as otherwise, JD(S) might snatch the initiative.