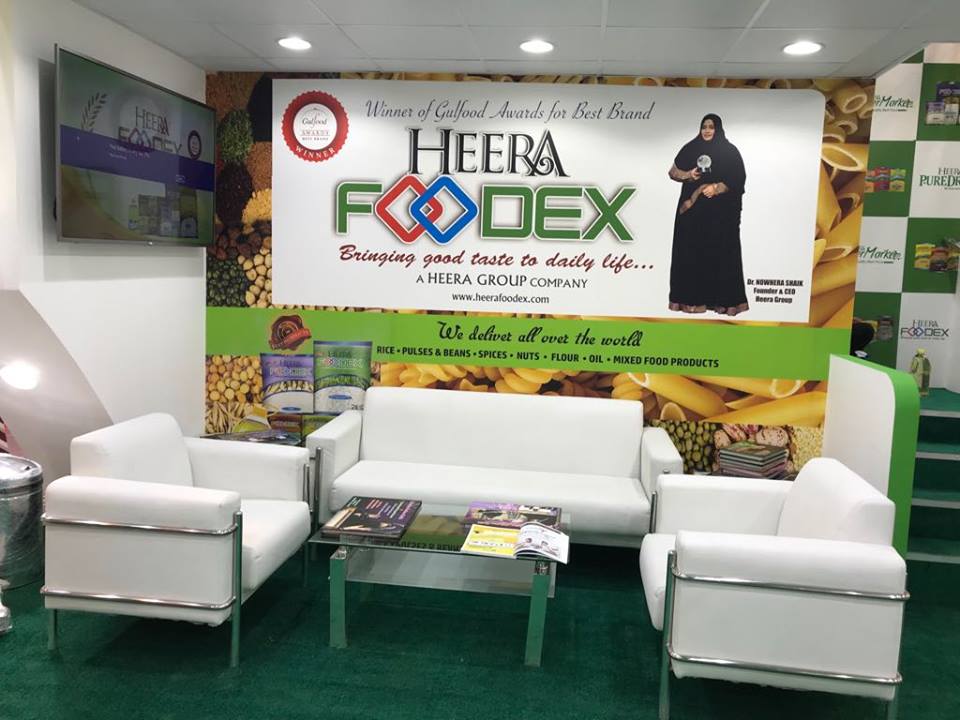 Heera Foodex, a healthy food products manufacturing arm of Heera Group, is participating in the annual Gulfood Exhibition 2018 in UAE.
Heera Foodex features in United Arab Emirates' 23rd edition of the international food exhibition "Gulfood 2018," which opened on February 18 and will last until February 22.
The UAE's Minister of Finance and Deputy Ruler of Dubai, Sheikh Hamdan Bin Rashi Al Maktoum inaugurated the international food fair, "Gulfood 2018" on Sunday, February 18, in the Dubai World Trade Center, where 60 food industry companies and 180 countries are participating, including Morocco.
Dubai World Trade Center reserves 1 million square feet for Gulfood exhibitions.
In 2017, the food fair attracted 97,000. This year, 90.000 visitors are expected to attend, and 5,000 exhibitions are on display, including India's Heera Foodex.
Gulfood is the world's largest annual food and beverage exhibition taking place in Dubai, UAE, where suppliers from all around the world join to showcase and advertise the latest food trends in the food industry.
Gulfood seeks to develop business relationships and energize food industry trade in the Middle East, Gulf countries, southern Asia and Africa.
The food fair showcases meat and poultry, beverages, dairy, edible oils, pulses, grains, and cereals, and halal food as reported by Gulfood website.