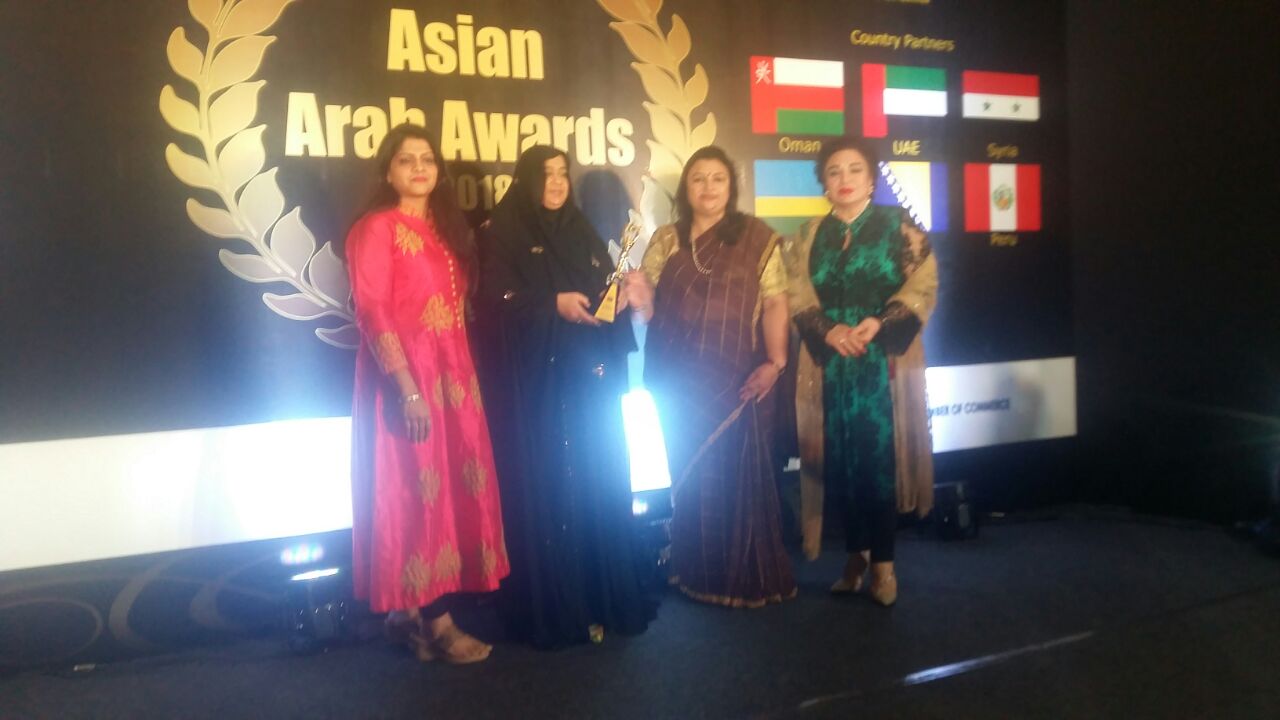 Heera Gold's Founder & CEO Dr. Nowhera Shaik was presented with the Asian Arab Award 2018 in Bangalore on Monday. Dr. Nowhera Shaik received the award for her outstanding contribution in the field of Business & Entrepreneurship.
The Asian Arab Awards is nominated by the Jury from more than 21 countries and Dr. Nowhera Shaik was chosen for the landmark service given to the cause of social service and Entrepreneurship.
Asian Arab Chamber of Commerce (AACC) is focusing on strengthening economic, commercial and cultural relations between Asia and Middle East continent. To deepen this economic engagement, the governments of India and various countries have established institutional mechanisms and entered into agreements aimed at providing added impetus to trade and investment flows between the various continents. AACC is the platform to facilitate all these engagements.
The organization is being run by a consortium of National and international professionals under the guidance of an eminent board of senior bureaucrats, professionals and Industrialists globally.
The award ceremony was organized by Asian Arab Chamber of Commerce. In the ceremony delegates from France, Bosnia and Arab countries were also present.