Institute of Product Leadership is India's first B-School for technology managers, focusing exclusively on Product Leadership with the aim of transforming technology executives into future product managers and industry leaders.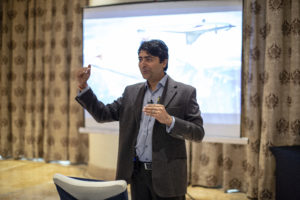 Product Management has many definitions but most experts will agree that it is essentially the art and science of delivering delighting solutions to real market problems and doing so rather predictably.
The session on Product Leadership and Data Science by Prof. Pinkesh Shah and Tejaswi G was attended by more than 40 working professionals from various domains.
The "Info-session" was aimed at providing a platform to understand the nuances of Product Leadership, which also involves understanding which products to build that can add value to consumers and how Product Leadership is more than just leading a team of product managers.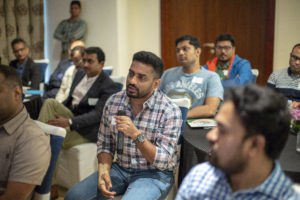 However, the challenges in product leadership involve finding the product to be market-fit. A successful product is one that is valuable, usable and feasible.
We would like to bring to your notice that Institute of Product Leadership will be hosting a Leadership Summit on the 24th of August, aimed at providing new approaches to Leadership Development and gain insight into future organizations and the HR functions. It will be an opportunity to learn from the best practices driven experiences of top HR and L&D practitioners and thought leaders on what has worked and a chance at focussed networking.
The event will witness Human Resource leaders like Hari T.N (HR Head Big Basket), Bobby Joy (Senior Director Education CA Technologies), UtkarshRai (Author, Speaker, and a Leadership Expert) and many more.