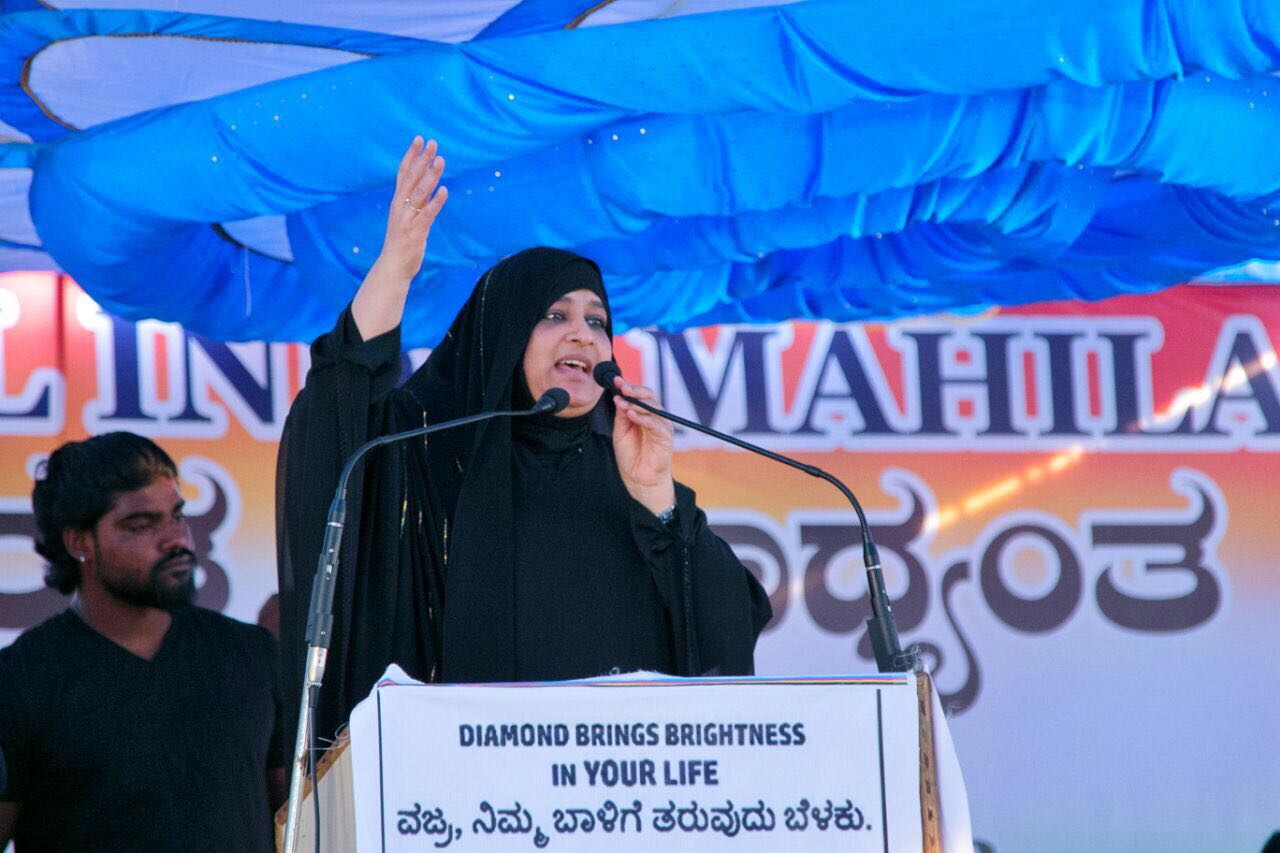 All India Mahila Empowerment Party (MEP) held a rally in RT Nagar here in Bengaluru, where the party's Founder and President Dr. Nowhera Shaik countered the negative rumours spread against her and the party.
Addressing both the workers and the press, Dr. Nowhera Shaik said that some mischief mongers are spreading lies against her that she is helping BJP by contesting in the elections. Dr. Shaik said that she registered her political party in February 2014 even before Narendra Modi became the PM, so there is no question of her helping anyone.
She said the party is contesting elections to create an impact in people's lives, and promised interest-free loans for taxi drivers and farmers of the state if they come to power.
Dr. Nowhera Shaik also praised Supreme Court's decision over Cauvery waters, and said the court's decision should be accepted.