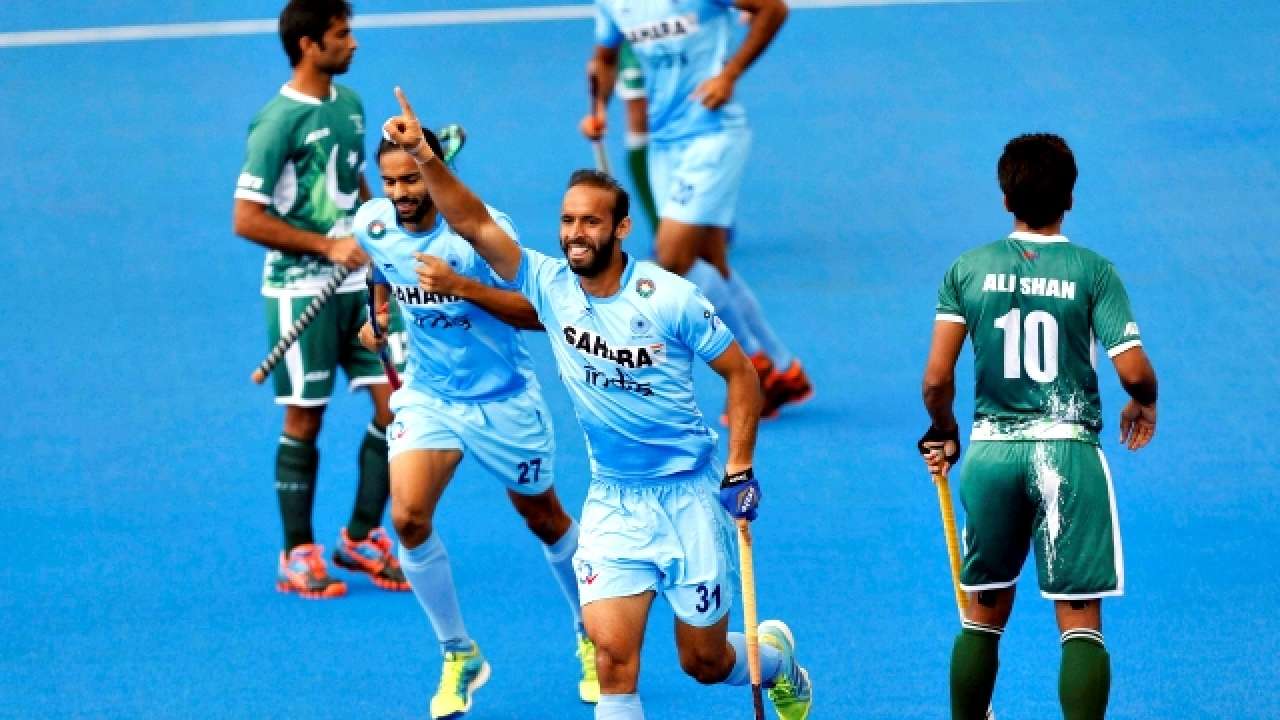 Men's Hockey Champions Trophy Breda 2018 at Breda, Netherlands
The Indian Team will begin their campaign at the Rabobank Men's Hockey Champions Trophy Breda 2018 against arch-rivals Pakistan on Saturday (June 23).
The 2018 Men's Hockey Champions Trophy will be the 37th and last edition of the Hockey Champions Trophy for men. It will be held from 23 June to 1 July 2018 in Breda, Netherlands.
After the 18-member national squad for Indian Men's Hockey Team was announced recently, the Indian team under Chief Coach Harendra Singh has upped the ante knowing well that the Rabobank Men's Hockey Champions Trophy Breda 2018, with world's top teams including Olympic Champions Argentina, defending World Champions Australia, World No.3 Belgium, hosts Netherlands and Pakistan in fray for the title, offers the right platform to test themselves ahead of the prestigious Odisha Hockey Men's World Cup Bhubaneswar 2018.
"The team has moved on from the poor performance at the Gold Coast 2018 XXI Commonwealth Games. At the camp at the Sports Authority of India, Bengaluru Campus, one of the main focus was on team's on-field communication and re-instilling the team's belief that we have it in us to Go for Gold. Our psychology sessions have been critical in making us believe in the team goal and Chief Coach has prepared a 20-point agenda which we read every day ahead of training sessions to remind ourselves of our aim ahead of the tournament," expressed Indian Team's Vice-Captain Chinglensana Singh Kangujam.
The Indian team's inefficiency in converting field goals despite improved circle penetrations have been a concern. Goalkeeper and Captain PR Sreejesh stated that the team has paid special attention in this area over the past two weeks in the National Camp.
"We have paid a lot of attention to the positioning of forwards in the striking circle. Chief Coach has not just drawn out the position chart for the strikers and explained in theory, but has also walked them through the positioning to ensure they don't repeat the mistakes made at 2018 CWG because of which we missed out on scoring critical goals. Front-line defence is also one of the key areas we have paid extra attention to," Sreejesh stated.
Sreejesh believes that the team has the calibre to finish on the top at the Rabobank Men's Hockey Champions Trophy Breda 2018.
"We have a good team balance with experience and youth. Our preparations have been earnest and the team certainly has the calibre to finish on top provided we play our A-game and not make silly mistakes and lose out on scoring opportunities. This is the best chance to see where we stand against top teams in the world before the Odisha Hockey Men's World Cup Bhubaneswar 2018 in November-December and we need to make this opportunity count," the Captain concluded.
Hindusthan Samachar/Shri Ram Shaw