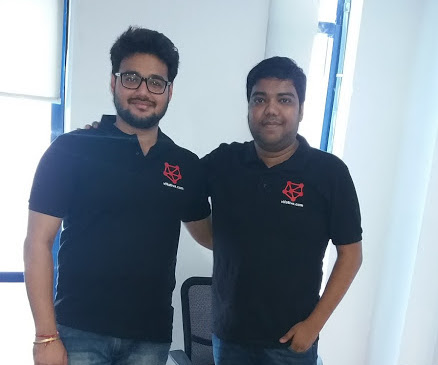 vNativea performance marketing analysis technology has helped around 800+ organizations for having a smooth tracking experience of their digital spend over on various channels and affiliates, with scalability of tracking about 1.5 Lakhs clicks at an Instance.
Measuring the ROI of the marketing activities done by any organization has remained a top-notch marketing challenge year-over-year. Tracking the Return of the Digital Investment of every single marketing activity isn't easy, especially if you do not have two-way communication between your marketing activities and the reporting. They provided a SaaS-based solution for the brands, Affiliate/Ad networks, and Digital Agencies.
After discovering the importance and challenges of the sector two alumni of Delhi Technological university, UditVermaand FaizanAyubi formed vNative, India's first innovative performance marketing analysis technology to manage and track performance of various digital marketing campaigns at any level that too in a cost-effective way.Launched in December 2016, this Delhi based startup started with only 2 clients initially and now serves clients from more than 17 countries and working with 800+ partners across the globe. The software from vNative has been listed in'Top 50 Campaign Management Solutions' available in the world. It has also received 'The Great User Experience Award' after review by one of the software reviewing portal.
Talking about how the idea of vNative stick them,Udit Verma, CMO, native says,"Our enthusiasm to apply our learnings took us to Ad: Tech 2016, Which is an annual meet of marketers and developers working on digital marketing, after interacting with some industry players we realized the operational obstructions in the existing softwares available in the world. It was then we decided to simplify the working for marketers by creating robust platform for them. We worked on our goal religiously and made a technology which is not only user-friendly but also cost-effective. The excellence of our technology led us win our user's trust on the brand".
The platform is having the robust and straightforward dashboard. Following the three steps rule, daily based work is reduced to fewer steps ensuring simplified working. The platform is Integrable to hundreds of technologies which helps people to automate the platform. Their in-house developed processes such as anti-fraud filter, real-time robust reporting, campaigns Importing has strengthened the brand's position in the ad-tech space.
"The main challenge we faced during the setup was in shifting a business from existing technology to new technology. No one was ready to shift their technology, but luckily we got a client who had his own In-house panel. We pitched him our new Technology, the team liked it. Providing best technology with support within their budget is the key attraction of the people with our Technology." says FaizanAyubi, CEO, vNative.
In less than a year, vNative has noticed 21% of growth rate month on month. The company reached its break even within 4 months of its launch and $5000 MRR within the first 6 months. Udit Says, "We have been operating on a self-funded model so far and It's amazing that we were able to generate lead without spending money on Ads. That's the power of Inbound Marketing for us. Now, we are also planning for the expansion in the international market by making the presence in Next Affiliate Summit events."
Such revolutionary products in the Indian market will not only help digital marketing boost in the country but also will help the fellow countrymen to manage their digital marketing spend wisely. More such technologies are expected in the coming years as the country marks its digital presence in the world.
You may review the product on the following link: