Bengaluru: The iftar – an evening meal where Muslims break their daily fast after sunset during Ramadan was organized by the Consulate General of Israel in South India at the Shangri-la hotel in Bengaluru on Wednesday.
Yael Hashavit, Consul General, Consulate General of Israel in Bengaluru took this initiative of hosting the Iftar party for Muslim community in Bengaluru wherein they can break their fast for Thursday.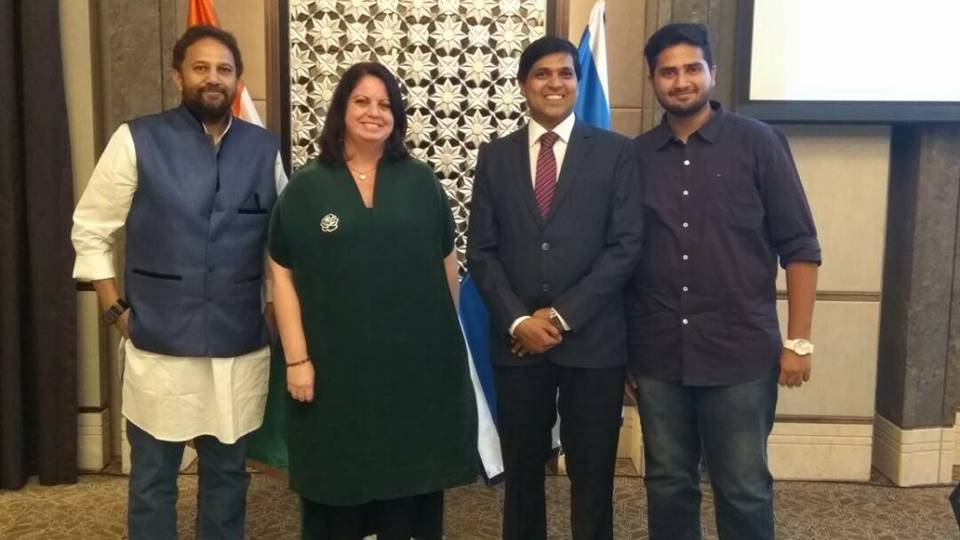 The iftar spread was a Middle Eastern combination with special dates from Israel and namaz arrangements being made before the Iftar dinner.
Consul General sought approvals from her foreign ministry in Israel and was personally responsible to create a Middle Eastern buffet keeping in mind the taste of local Bengaluru Muslim population.
Speaking during the occasion, she said "Israel has over a million Muslim citizens and they play such a vital role in all aspects of the society. It is important to me to mention that as we celebrate this year, the 25 year of diplomatic relationship between Israel and India, we cherish the strong and brave bilateral ties between the two countries"
Speaking to young people of various faiths, the President of the All India Imam association, Dr Imam Umer Ahmed Ilyasi emphasized on the need for greater religious literacy in Indian society to counter prejudice and extremism. "The All India Imam association"is the all India body of Imams in the country
Asif Iqbal, President of the Indian Economic Trade Organization (IETO) who recently returned from a successful trip in Israel shared about the hospitality andbenevolence which he experienced over there. He said that the people of Israel were very welcoming and he felt privileged during his stay.
"India being a great friend of Israel and we being the world's second largest Muslim population of 200 million Muslims can take an initiative in bringing peace to the Middle East. Indian Muslims are highly secular and being in a country which gave 4 religions to the world Buddhism, Sikhism, Jainism and Hinduism ,gives us Indian Muslims an edge to look at things from a Non-Arab perspective which is the real need of the hour." Said Dr Imam Ilyasi.
Talking about the event, Dr Ilyasisaid "Such events are very important for the Muslims to integrate with Jewish culture and understand more about Israel.
The Muslims members who participated in the event were progressive minded influencers and thinkers from the society, who will contribute to a great extent by educating the ignorant masses about the advantages of developing Jewish-Muslim friendship and it's abrahamic origins for economic and strategic advantage.
"I have myself visited Israel and it is an amazing country with a history of Islam, Christianity and Judaism blending together. Muslims of India will add lot of value to the peace process of the Middle East" said Dr Imam Umer Ahmed Ilyasi
Israel and India have cooperation in Defense, Agriculture, IT and Innovation and together have a great future considering their common interests.
Indian Economic Trade Organization (IETO) believes that trade and commerce is a great platform for establishing people to people connect. IETO is planning to commemorate the 25 years of celebrating India Israel relations. The prime minister of India Sri Narendra Modi is slated to visit Israel in July, first ever historic one by an Indian Prime minister in 25 years.