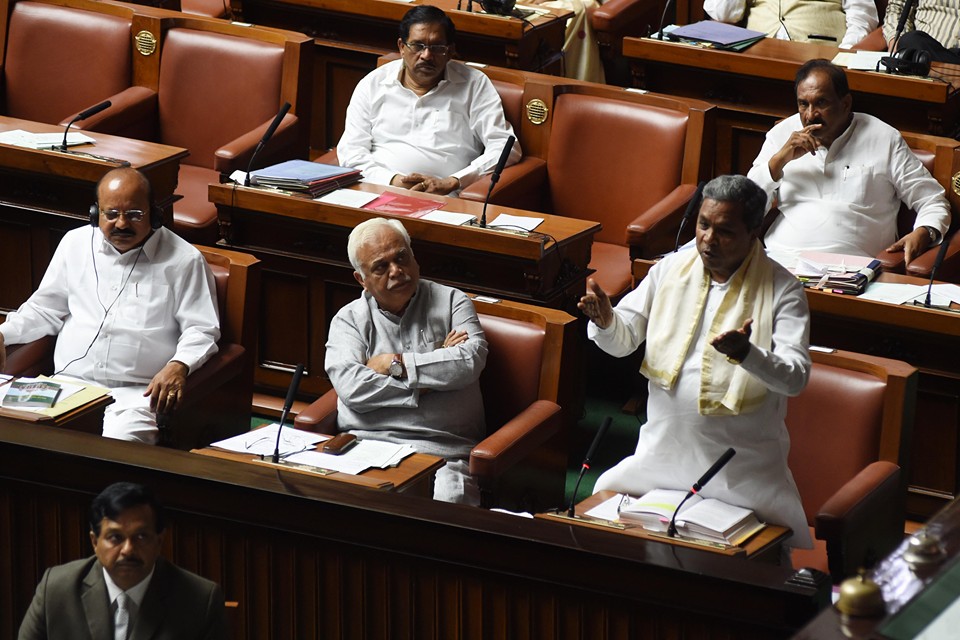 Bengaluru: BJP led central government has used central agencies, departments including Income Tax Department, Central Bureau of Investigation (CBI), Enforcement Directorate (ED) and others to suppress its political opponents in the country, especially in Karnataka, said Karnataka Chief Minister Siddaramaiah in Bengaluru on Wednesday.
He was speaking in an event organized to observe Black Day on first anniversary of demonetization of currency notes in the denomination of Rs 500 and Rs 1000 on November 8, 2016. Black day was organised by Karnataka Pradesh Congress Committee (KPCC) to register its protest against demonetization which allegedly adversely impacted the life of common man in the country.
Making a serious allegation against BJP and IT department, Siddaramaiah said, IT officials were asked state Energy Minister DK Shivakumar to join BJP during a recent raid on his residences and offices in the country.
Chief Minister stated that the centre has failed to create 2 crore job opportunities per year for the unemployed youth in the country as assured before the last parliamentary elections. Further he added that, BJP led central government has supported only rich and business tycoons instead of supporting weaker sections of the society.
Speaking on next assembly election scheduled early next year, chief minister said BJP can't win the next assembly polls and efforts including Parivartan Yatra and others can't help the opposition to get seats in the next elections as estimated.
(Agencies)