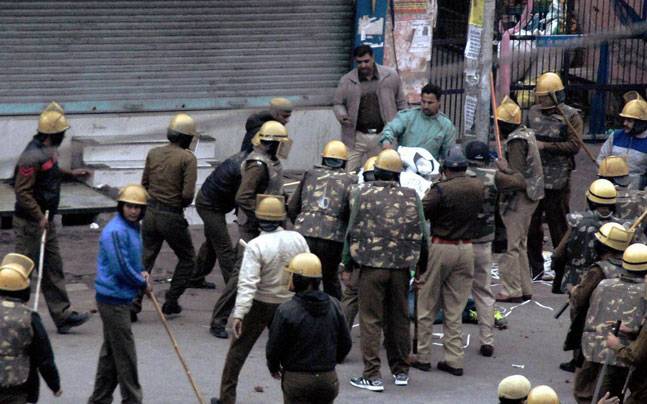 Rohtak: At least one person was reported killed and nine others were seriously injured today near the Maharshi Dayanand University (MDU) campus in Rohtak, Haryana, as police opened fire on Jat protesters seeking reservation.
The protesters turned violent and set on fire the house of Haryana Finance Minister Captain Abhimanyu. They also torched a police vehicle.
Meanwhile, the Haryana Police has imposed Section 144 in the volatile areas.
Union Home Minister Rajnath Singh today spoke to Haryana Chief Minister Manohar Lal Khattar on the issue. Rajnath told Khattar that 24 companies of paramilitary forces have been sent to Haryana to maintain law and order in the state and assured to send more if needed. Earlier, the protesters accused Khattar of resisting their demand as he was "not from the community" even as the state government called an all-party meeting to end the impasse.
Jat community protesters have been protesting, after talks between leaders of the community and Haryana Chief Minister Manohar Lal Khattar failed to resolve the reservation issue.
Jat leaders said that the agitation will not be withdrawn till the Khattar government comes out with substantive action on their demand for reservation for Jat community in government jobs and educational institutions.
The Haryana government on Wednesday had announced doubling of the quota for the EBC (Economically Backward Classes) category from 10 to 20 per cent after the meeting with Jat leaders. The Jats have rejected the move.
(Agencies)