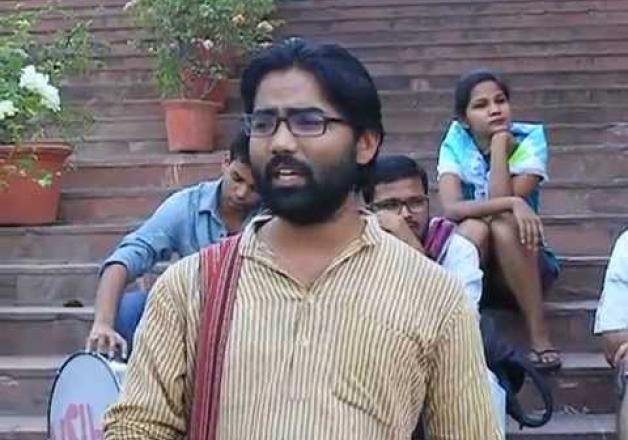 New Delhi: Ashutosh Kumar, a student on the run in the Jawaharlal Nehru University (JNU) sedition case has surrendred before the Delhi police on Saturday.
Umar Khalid and Anirban Bhattacharya, two of the students wanted in the sedition case had earlier surrendered on Tuesday night. Ashutosh has been sent to police custody for questioning.
Anant Prakash and Rama Naga are two more of the JNU students who are wanted by police after being a part of the pro-Afzal Guru event in univeristy campus raising anti-India slogans.
Kanhaiya Kumar, the President of JNU students union was arrested on February 12 and since then is in police custody. He's lodged in Tihar jail with top security after a group of lawyers beat him up while being produced at the court. Deputy superintendents are supposed meet Kumar twice a day with his food being checked by additional inspector-general (prisons) Mukesh Prasad.
(Agencies)