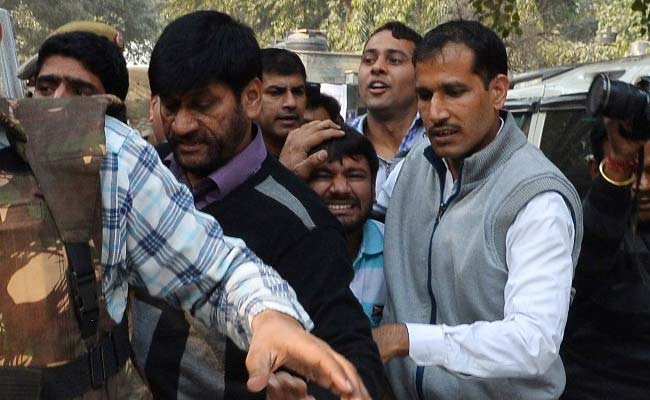 New Delhi: JNUSU president Kanhaiya Kumar on Thursday moved the Supreme Court seeking to be released on bail.
The apex court bench comprising Justice J. Chelameswar and Justice Abhay Manohar Sapre said they will hear the plea at 10.30 a.m. on Friday.
Lawyer Vrinda Grover, who filed the plea on behalf of Kanhaiya Kumar, said in the petition that since the atmosphere in the Patiala House court complex was not conducive for moving the plea application, Kanhaiya Kumar was invoking his right under Article 32 to move the Supreme court directly for bail.
Under Article 32, a citizen can move the Supreme Court for enforcing his fundamental rights.
(Agencies)