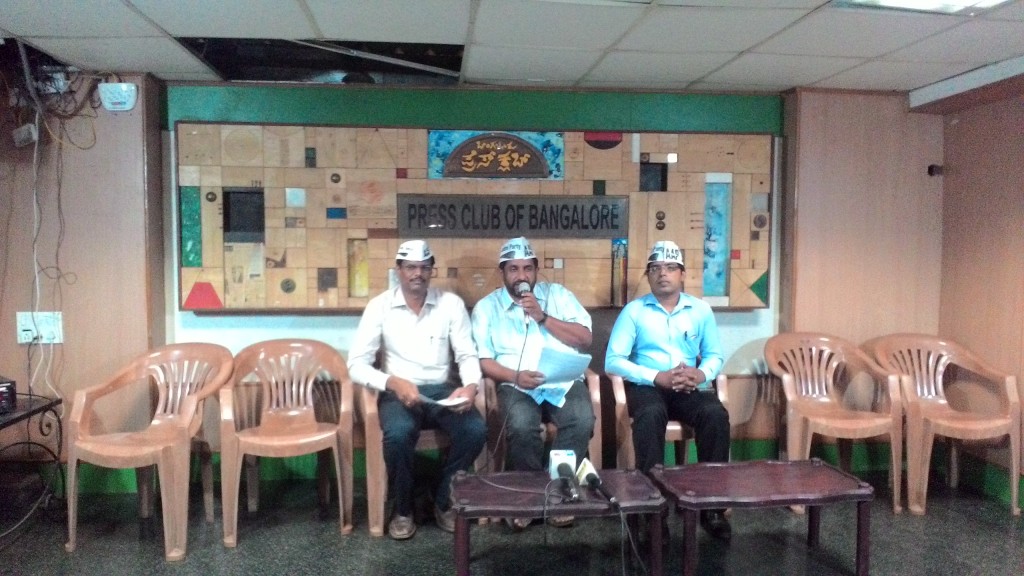 An overworked, underpaid, stressed and dissatisfied police force is a disaster for the safety and security of citizens. Consecutive Governments have constantly interfered in police investigations and functioning adding unwanted stress as they are unable to function in an efficient and unbiased manner . Additionally police force is treated as "private armies" of the ruling party and policemen as orderlies and handymen of politicians. Most of the ordinary constabulary comes from rural households after managing some education with great difficulty. It s difficult to get recruited without paying bribes and after all this they get a meager wage and long unregulated working hours and neither dignity nor decent conditions at work. International Labor Organization says a decent condition at work is part of the global consensus for sustainable development.
Apart from poor service conditions they always face humiliation from superior officers -abusive language is part of the culture of higher officers who control and command the constabulary. There is no effective grievance redressed mechanism.
Policemen having been demanding a separate wage/pay commission but this has never been attended to. Central and State government employees have had the benefit of one pay commission after another. Why policemen should be denied this legitimate demand. They also face the same living conditions as other government employees. They face the same price rise, education and health expenses, transport problems, poor housing, health hazards and oppressive working conditions with no defined working hours. For all these reasons and more policemen and police women ought to be treated on a better scale than other government employees whose working conditions are not as hazardous as those of ordinary policemen.
AAP offers full support to their demands and ask the Government of Karnataka to reach out to them and avoid situation of mass leaves which may lead to a law and order crisis". The government must immediately set up suitable machinery to listen to the protesters and not allow things to go out of hand. The immediate grievances of ordinary policemen (who are children of poor farmers) must be solved on a priority basis and a pay commission must be set up to address important questions relating to working and living conditions -especially of the constabulary.
It must be noted that the 7th pay commission has recommended a minimum wage of Rs=18,000/ per month based on the need based minimum wage calculation for central government employees irrespective of which city or which state they live and work.
Why then this discrimination against the poor police constables of Karnataka?
Police has a great responsibility in maintaining the rule of law and they can play a constructive role in this regard if they are allowed to work in peace and dignity. It is political interference in police administration which
is at the root of discontent both within the police force and against the police force (from the public) and this is a reminder that the recommendations of one police commission after another to give autonomy from political leadership and to create a separate police commission to administer the police force without political interference must be simultaneously addressed.
AAP Karnataka demands that the Congress government pays immediate heed to the demands of the police constables and commits to a time bound plan to resolve the issue and avoid a situation wherein policemen are forced to go on mass leave which could lead to a law and order situation:
1. Address the demand of fair wages which will be in line with wages being paid to policemen in other states
2. Reduce inhuman working hours by immediate appointment of required number of policemen and officers
3. Allow leave as per applicable labor laws
4. Provide required training and counseling
5. Provide required equipment to help improve efficiency
6. Reduce number of policemen assigned to VIP duty and reallocate them to regular police duty
7. Stop political interference and allow police to function independently as this will help in improving moral and respect in civil society.
Aam Aadmi Party has already written a letter regarding this to CM Siddharamiah & Home Minister G.Parameshwar, we have also attested a copy to Honourable Governor to overlook the issue.
We expect CM & Home Minister to look into this issue & address it appropriately to resolve the issues raised by Policemen & avoid the much aggregated Police Strike which may lead to severe security & safety issues in the State.