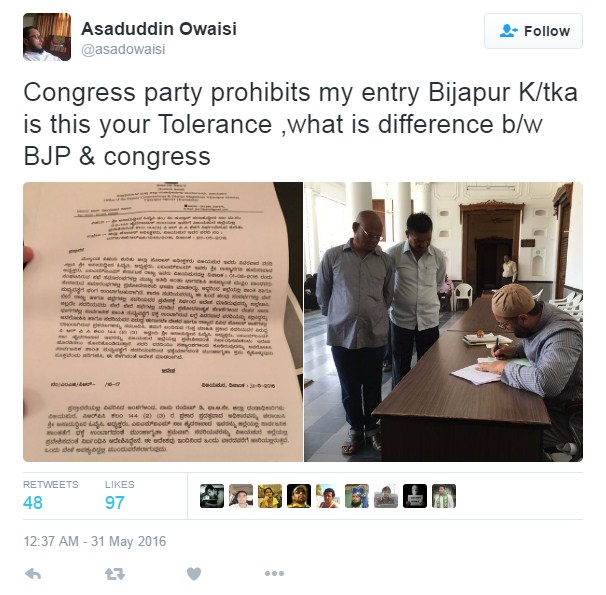 Bengaluru: The Karnataka government has banned the entry of All India Majlis-e-Ittehadul Muslimeen (AIMIM) Chief Asaduddin Owaisi into the state.
The Siddaramaiah government has barred Owaisi from entering Bijapur district.
Annoyed over ban, he accused the Congress government of being intolerant and tweeted, "The Congress is in power in few states but arrogance and blatant disregard for constitution continues. Stop Preaching."
"The Congress party prohibits my entry to Bijapur K/tka is this your Tolerance, what is difference b/w BJP & congress," his another tweet said.
In another tweet, Owaisi said, "I have addressed 5 public meetings last 30 days Maharashtra /3 election meetings Tamil Nadu but Congress Karnataka govt Shameful conduct."
Owaisi earlier had repeatedly attacked the Narendra Modi-led government at the Centre during Dadri lynching incident, JNU row, Rohith Vemula suicide and termed it as intolerant.
(Agencies)