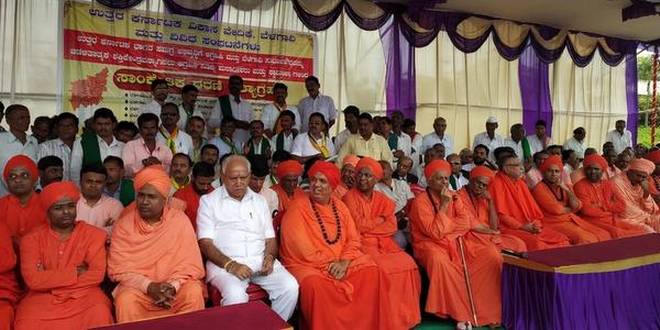 North Karnataka mutt seers protested against the state government in front of the Suvarna Vidhana Soudha (SVS) in Belagavi here today.
The seers' protest call gathered wide support. Several social and non-political organizations have also expressed their solidarity to the campaign.
The seers have also demanded the shifting of key departments to Suvarna Soudha, making it an alternative seat of power. They pointed out that currently, the edifice was merely a 10-day venue for the winter sessions of the legislature.