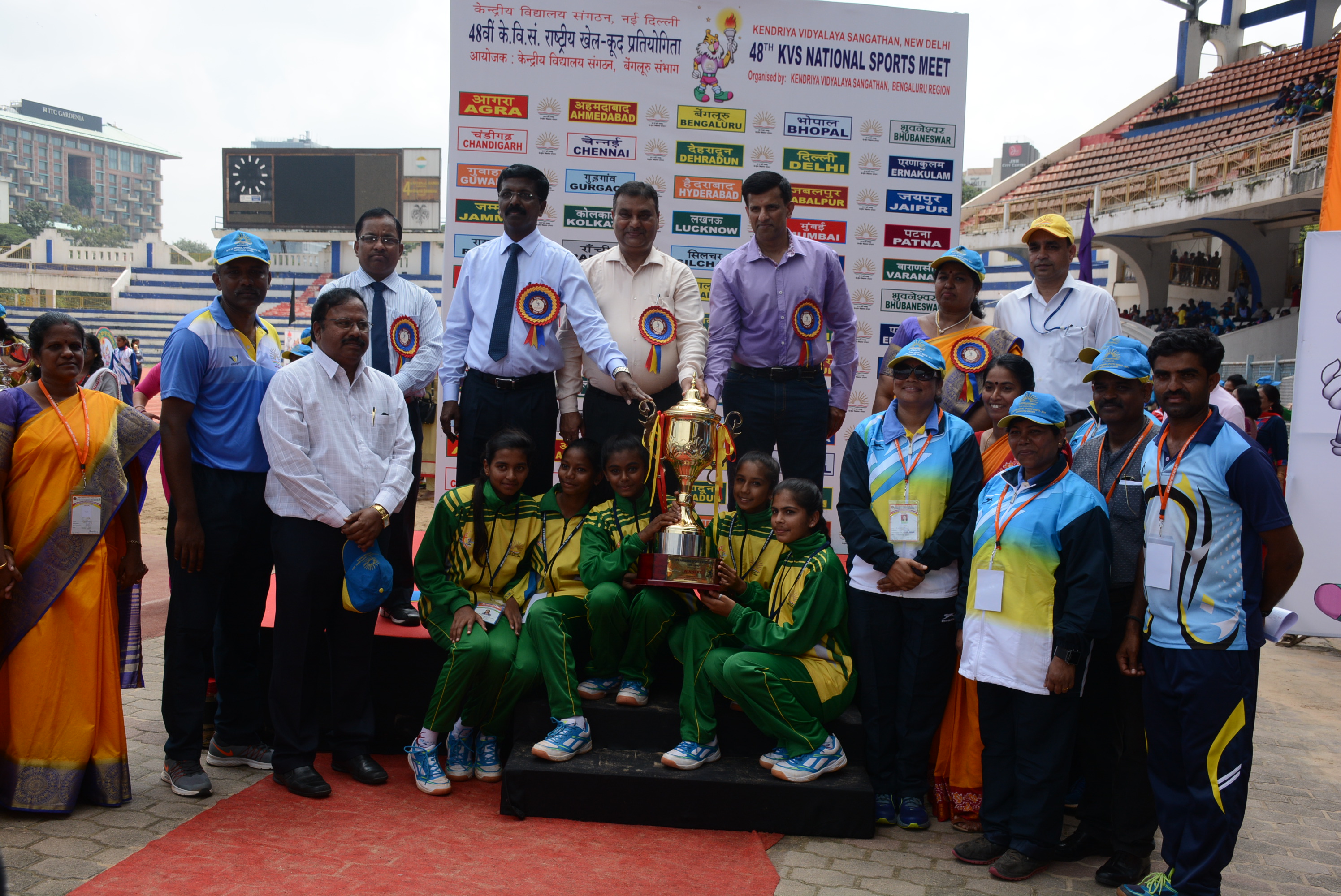 Bengaluru: Sincerity and dedication are the keys to excel in the field of sports, said GK Srivastava, IAS Additional Commissioner of Kendriya Vidyalaya Sangathan, New Delhi.He was speaking at the closing ceremony of the 48th KVS National Sports Meet for girls at Sree Kanteerva Stadium on Sunday. He said KVS has provided the finest platform for its students to take advantage and utilise the opportunity to become good sportspersons.
Over 3,500 girl's students of Kendriya Vidyalayas from across the country participated
in the four-day event held at various Kendriya Vidyalayas in the city.
Arjuna Awardee and former national badminton champion U Vimal Kumar, who was the guest of honour at the closing ceremony, said he was delighted to see such a big gathering of girl athletes. It looks as though a mini India has gathered at the stadium. He asked the students to work hard and at the same time not neglect their studies. The combination of sports and education can make best sportspersons, SriKumar said.
P Deva Kumar, deputy commissioner, KVS, Bengaluru region said the sports meet of the KVS went on well and thanked all the participants for displaying sportsmanship during this grand sporting event. Overall championship trophy was bagged by Bengaluru region with120 points followed by Delhi region with 96 points. Ernakulum region won the best overall marchpast trophy.
Region wise final winners:
Archery: Gurugram, Athletics: Delhi, Judu: Delhi,
Lawn Tennis: Chennai, Swimming: Bengaluru, Table Tennis: Guwahati, Taekwondo: Bengaluru, Yoga: Delhi, Basketball: Bhopal, Handball: Jabalpur, Hockey: Lucknow, Kabbadi: Jammu,
Khokho: Bengaluru, Volley Ball: Gurugram,
Badminton: Tinsukia