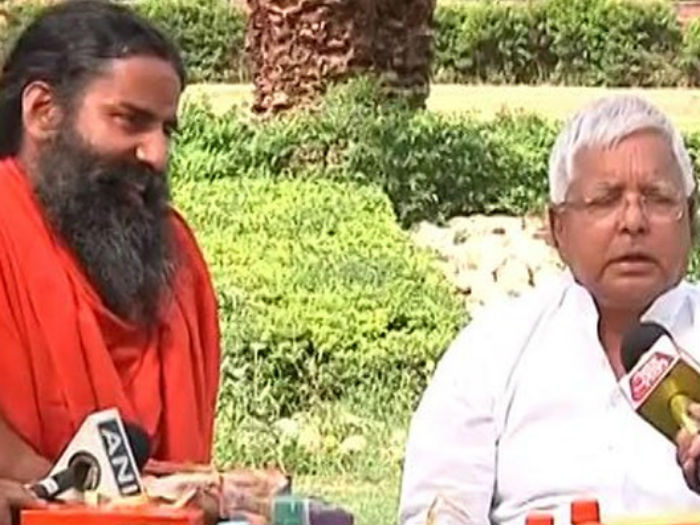 New Delhi: RJD chief and former Bihar chief minister Lalu Yadav today openly endorsed Yoga guru Baba Ramdev's products. The former chief minister of Bihar, who met Baba Ramdev in the morning said, "His products are in demand and he is doing good for the country."
Praising the yoga guru, Lalu said, "People are jealous of Baba Ramdev because he is highly successful."
Ramdev gifted Patanjali products to the RJD chief and to add a personal touch to the meeting, he even applied cream on Lalu Yadav's face.
Defending Baba Ramdev over various allegations, the veteran Bihar leader said, " there is conspiracy against Baba Ramdev, if a person becomes healthy by eating bones, no harm in that."
Lalu Prasad Yadav had earlier described Ramdev as an industrialist and a capitalist. It seems, the RJD chief appears to have become an ardent fan of the renowned yoga guru.
(Agencies)