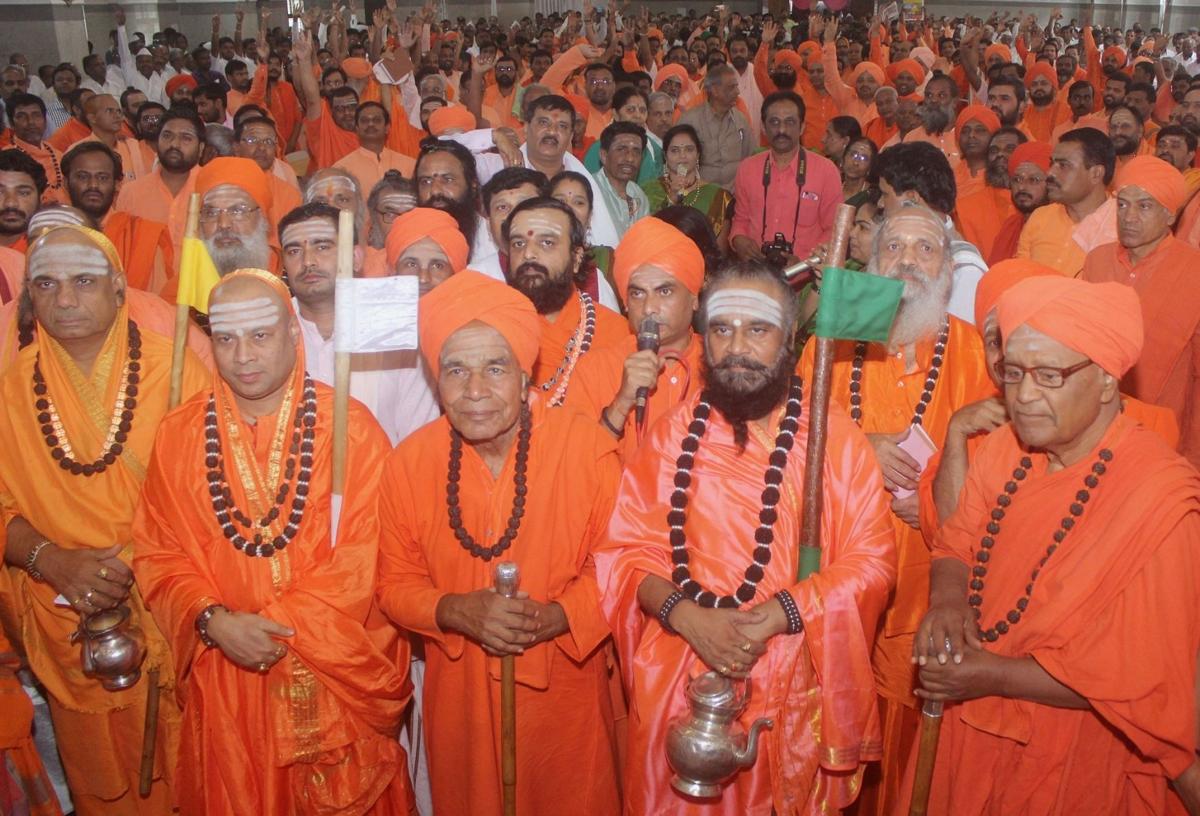 Lingayat Veerashaiva community will organize a meeting in Bengaluru to discuss pre-poll and post-poll political scenarios to chalk out the future course of action.
While the Akhila Bharatha Veerashaiva Mahasabha is learnt to be setting a common stage for a discussion next week, leaders who were part of the Lingayat movement last year are also expected to participate.
"Some leaders, who had earlier participated in Lingayat movement, have been in touch with us over the issue. In turn, we have also spoken to seers, who opposed the separate movement, and have taken concurrence for such a meeting to take place for the good of the community," a senior Veerashaiva Mahasabha functionary said.