By : Husna Rizwan
Imdad-e-nisa in association with World Memon Organization conducted mass marriage(Nikha) of 8 couples from the weaker section of society.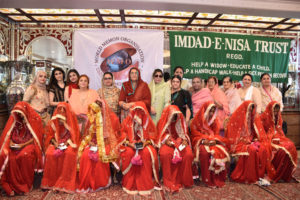 The organiser Mrs Fareeda Azeez speaking to nasheman said that evil of dowry system which has crept in to our society has become a burden for the parents of girl child and many parents are falling in to debt trap because of the dowry system it is unfortunate many girls who are of marriageable age are left sitting at home as parents cannot afford the dowry and hefty charges marriage halls and marriage feast.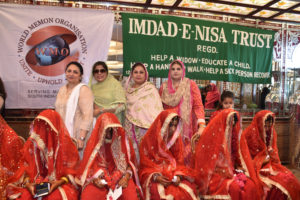 In our humble endeavour to help such girls we have organised the mass marriage ceremony to send a message across the society to come forward and help the poor and needy and make it easy for girls from weaker section to get married this will reduce the ills in society. Total Cost of each wedding is Rs 60,000/-. The mass marriage was held on 26/09/2018 at Adam's Heritage. Benson Town
The Nikha ceremony conducted by : Moulana Maqsood Imran, Imam of Jamia Masjid City
The chief Guest : N A Harris, MLA of Shanthi Nagar .The Main Organisers were : Mrs Fareeda Azeez and Mr Azeez Sait.Mr Adil Sait.