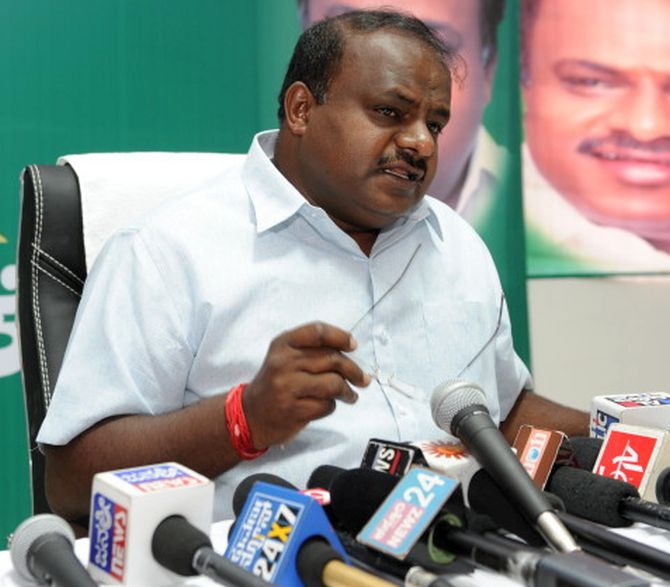 Chief Minister HD Kumaraswamy on Tuesday said that media entry will be restricted in Vidhana Souda. He said that there will be a dedicated spot for the media in the premises.
"Mediapersons are roaming everywhere, each one coming at a different time which is troubling everyone. Therefore, I have asked to give a dedicated spot for the media where they will receive all information," said the Chief Minister.
Kumaraswamy was responding after media persons were informed of a "ban" by the security personnel. Mediapersons who tried to enter the premises earlier today were stopped by the police and were allegedly told that they had been given oral instructions to not let the former in.
"CM met with police officials and has planned to have a dedicated space for media inside Vidhana Souda. There is no ban on media. We only discussed where should media be located," said Siddaraju, DCP Vidhana Souda.
Interestingly, the Chief Minister, in a pre-poll public interaction, had said that he would open the corridors of power to all people in the state without any security inhibitions if he is elected to power.
In a quick response to the proposed restriction, BJP MLC Ravikumar said, "Why is the Chief Minister scared of the media? Is it to hide whatever you are doing? It is correct to restrict media".
Meanwhile, media persons in the city feel that such a restriction would result in a one-way communication as the legislators would only come to the "dedicated spot" when they would want to respond.