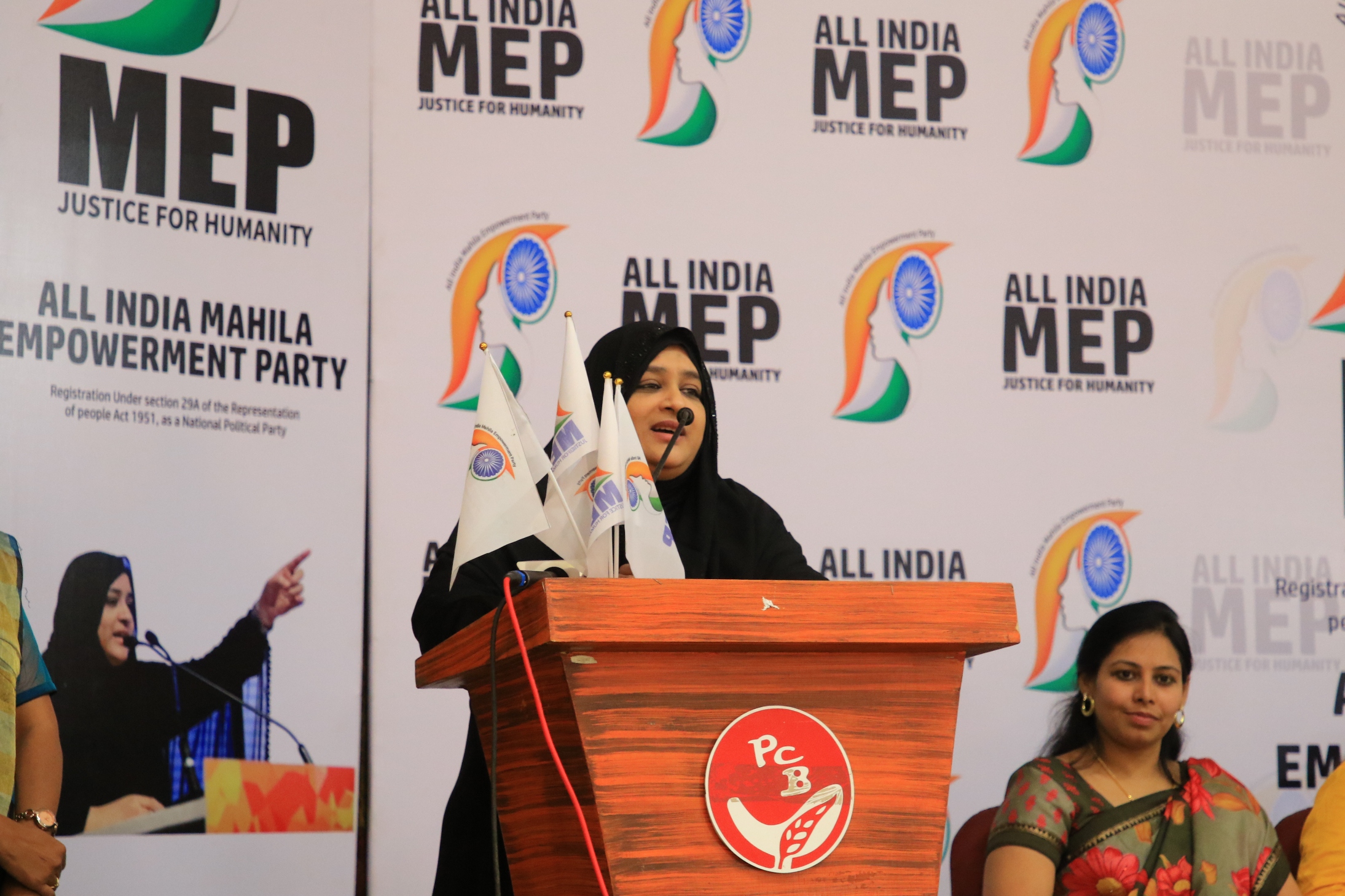 Governments failed to provide basic needs to the People of North Karnataka- It's time to take step towards defending the Rights of the Farmers of North Karnataka- Dr. Nowhera Shaik Demands all Political parties in Karnataka state.
Dr. Nowhera Shaik, the National President of Mahila Empowerment Party accuses all the previous governments who care the people of North Karnataka more in particular the Farmers nothing for the past 60 years. Dr. Nowhera further stated that all the political parties used the North Karnataka people only as vote bank. Karnataka's legal share from the "Mahadayi River" to be allotted in a perfect process. And the government shall take immediate steps to complete the "Kalasa Banduri Project" which fulfill the irrigation needs of the Northern Karnataka. But the National parties who had ruled Karnataka failed to provide needful irrigation facilities, pushing the conditions of farmers still to the ground. National parties BJP, Congress had their governments in both the states of Karnataka and Goa several times, but never taken steps to resolve the water disputes between the two states. Adding fuel to the fire the Chief Minister of Goa mentioned in his letter to the state BJP chief that they are not going to release water from MAHADAYI River, shows the real intentions of BJP, BJP failed to stand on its promise. Being a CM of one state he shall act constitutionally by writing letter to CM of Karnataka, It still trying to cheat the farmers of North Karnataka. The ruling congress party looks silent in fulfilling the basic irrigation needs of the farmers.
Mahila Empowerment Party stands and supports the farmers of North Karnataka and fight against the government till the demands of the farmers fulfilled.
MEP further demands all the political parties of Karnataka to stop playing political games with the lives of farmers of North Karnataka, it further demands the political parties that not to look every issue for gaining votes, think of the real needs of the people and further demands the government of Karnataka to take immediate steps to resolve the issue of share in MAHADAYI River. Mahila Empowerment Party continues its protest in favour of farmers till the government initiates immediate steps to resolve the issue.