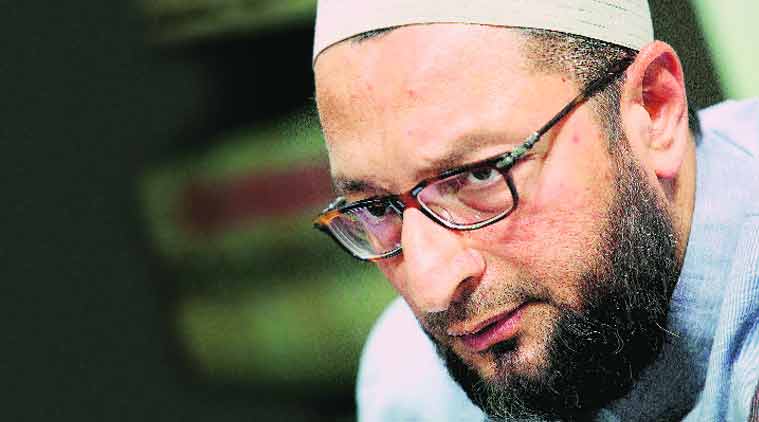 Hyderabad: AIMIM chief Asaduddin Owaisi alleged that the then Narendra Modi government in Gujarat had asked the prosecution not to press for death sentence of former minister Mayaben Kodnani and Bajrang Dal leader Babu Bajrangi, convicted in 2002 post-Godhra riot case.
The Hyderabad Lok Sabha MP questioned whether those responsible for killing people during riots should get death penalty.
"Kodnani and Babu Bajrangi were convicted by a court which sentenced them to life imprisonment in connection with the killing of 92 persons. The prosecution wanted capital punishment. But Modi, who was then Gujarat chief minister, asked prosecution not to appeal against the ruling (in HC) and let the punishment be life sentence," the All-India Majlis-e- Ittehadul Muslimeen (AIMIM) leader alleged.
"Shouldn't those who killed 92 persons get death sentence?" Owaisi asked.
He was addressing a public meeting here Saturday night on the occasion of 7th death anniversary of Sultan Salahuddin Owaisi, former president of AIMIM.
During his speech, Asaduddin, who had recently suggested that 1993 Mumbai blasts convict Yakub Memon was awarded capital punishment because of his religion, read out a media report against the death penalty.
"Is it not true that Punjab chief minister Parkash Singh Badal had met then President Pratibha Patil with a mercy petition seeking clemency for Rajoana (assassin of former Punjab CM Beant Singh)?" he said.
Asaduddin challenged the BJP, which shares power in Punjab with Shiromani Akali Dal, to hang the killers of Beant Singh.
The AIMIM leader said Babri Masjid was demolished in 1992 but that case is still dragging on.
(PTI)