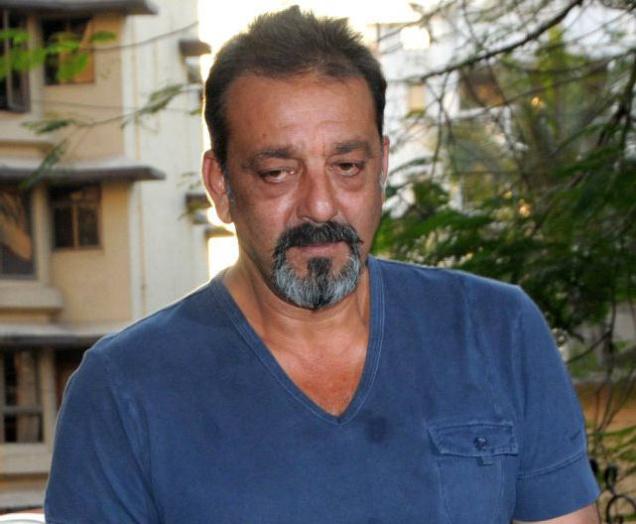 Mumbai: His films have made turnover in crores of rupees, but Bollywood star Sanjay Dutt, who will walk out free from Yerwada Jail, Pune on Thursday, February 25 will receive a sum of Rs 440, his earnings for making paper bags and khaki envelopes while serving his term in prison.
This 56-year-old actor served 42 months of his five-year prison term in Pune's Yerawada jail following his conviction in a case related to the 1993 Mumbai serial blasts.
As per the prison manual, a convicted prisoner has to be assigned some work so he can learn certain skills and utilise them outside jail after he completes his term. As per the prison manual, Rs 45 is given for unskilled labour, semi-skilled labour earns an inmate Rs 50 and skilled labour is given Rs 55.
It is said that Dutt was initially given the job of making paper bags from newspapers after undergoing training by a team of experts, and was tagged as an unskilled labour. Under this, he was paid Rs 45 after preparing 100 paper bags perfectly. Five months ago, he was tasked with preparing Khaki envelopes for a government office and for every 1,000 envelopes he used to get Rs 50. He took two-three weeks to complete these tasks, reports NDTV.com
The jail authorities further clarified that Dutt will not be paid for his work as Radio Jocket for the jail's internal radio station as this would be considered as a recreational activity and not labour-oriented work.
Dutt will receive his money onThursday morning around 9 am. By 10 am, he will be released, like any other prisoner.
Dutt has been serving his term in Yerawada prison since April 2013, and was kept in a secluded yard near the Phasi Yard. He was out on furlough or on parole for a total of 118 days in his 42-month jail term.
(Agencies)