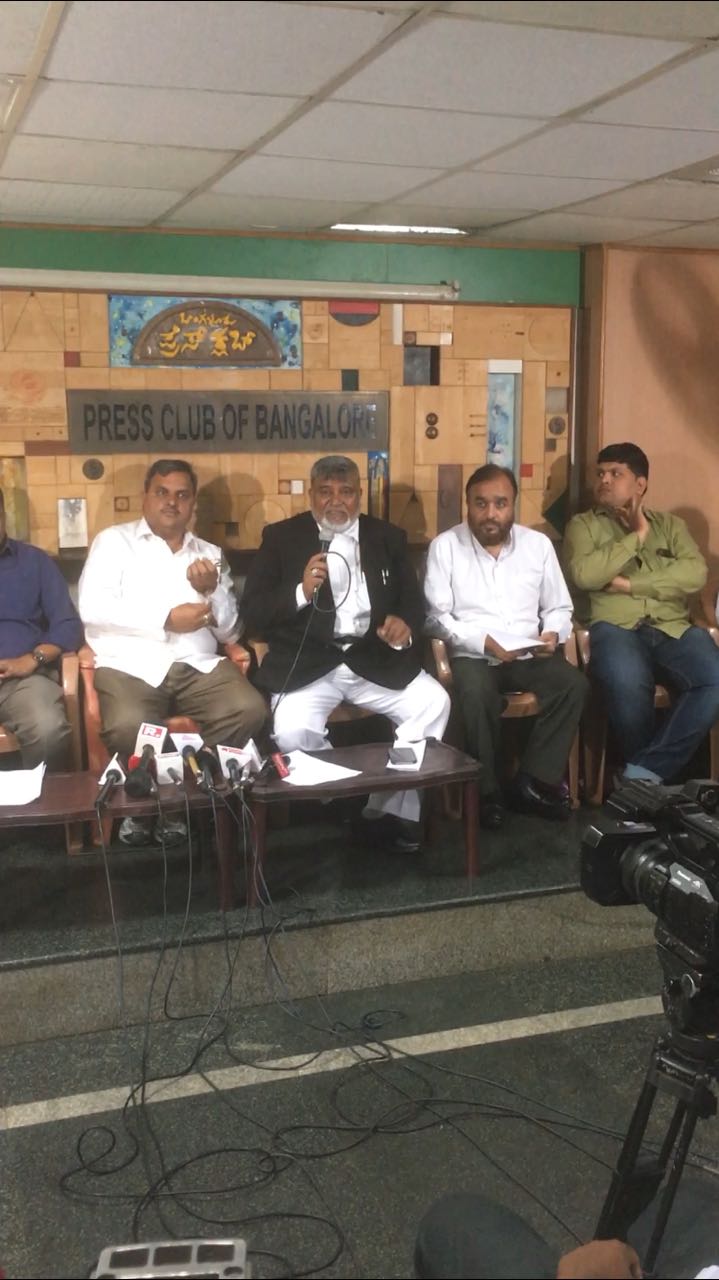 Bengaluru: A group of Muslim organisations on Tuesday demanded to appoint a Muslim as Deputy Chief Minister of the state. The group asked that either seven-time Congress MLA from Shivajinagar R Roshan Baig or any other leader from the Muslim community be made the Deputy Chief Minister in Karnataka.
Reacting to the demand, Mr. Baig said that he does not find any problem in the demand.
"What is wrong in it? Why not? If people from other communities can make demands then why can't people from my community? I am also a senior Congress leader, I am a seven-time MLA. But, in the end, high command will decide," Baig told news agency ANI.
The Congress, which emerged as the second largest party after recently-held Karnataka state assembly elections, will form a government in the state in alliance with the Janata Dal (Secular), with H.D. Kumaraswamy as the Chief Minister.
On Saturday, Kumaraswamy was invited by Governor Vajubhai R. Vala to form the government in the state, after Bharatiya Janata Party's (BJP) B.S. Yeddyurappa stepped down ahead of the floor test in the state assembly.
Kumaraswamy is set to take oath on Wednesday.
(ANI)