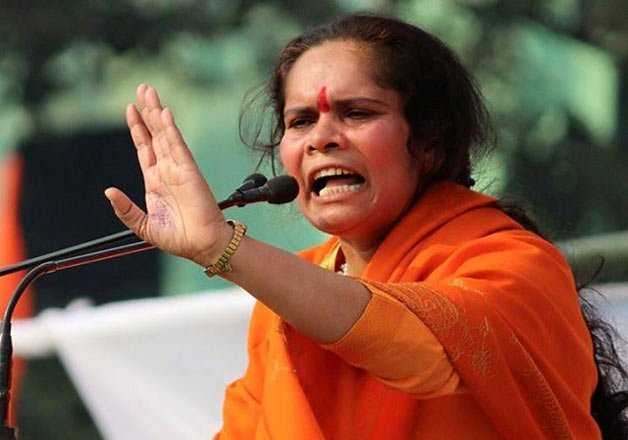 Muzaffarnagar: Vishwa Hindu Parishad leader Sadhvi Prachi on Thursday surrendered in a court here after successive warrants were issued against her for failure to appear in connection with a 2013 Muzaffarnagar riots case.
The court recalled the bailable warrant issued against her after she furnished a bond of Rs 20,000 and gave an undertaking that she will appear on the next date of hearing in the case.
The court had issued a fresh warrant against her after she failed to appear before it on January 23 despite an earlier warrant that directed her to appear before it in connection with the same case on December 18.
(Agencies)