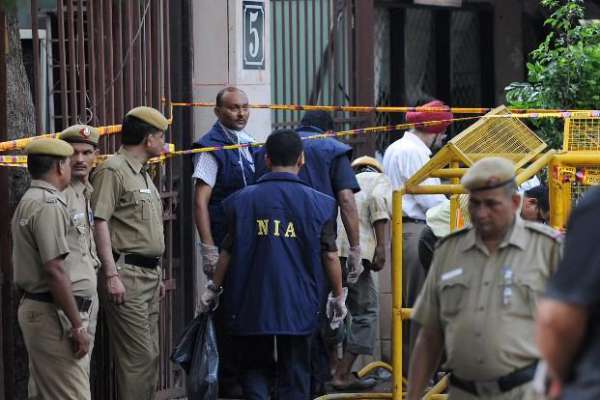 The National Investigation Agency (NIA) has got 10 days custody of Pakistani militant namely Zabiullah alias Hamza and is questioning him, officials said on Monday.
Zabiullah, a resident of Pakistan's Multan, had escaped during a gunfight with security forces at Halmatpora in Jammu and Kashmir's Kupawara district on the intervening night of March 20 this year, the agency said.
On March 20, during a joint cordon and search operation by police, army and paramilitary forces, terrorists hiding in the forest fired at the security forces. During the exchange of fire, five terrorists were killed while three army personnel and two police personnel were killed. Four security personnel were also injured.
Police registered a case but the case was handed over to the NIA which re-registered the case on April 17 and took up the investigation on Union Home Ministry's order.
Zabiullah, 20, had been arrested by Jammu and Kashmir police on April 6.
"He was taken into custody by NIA on May 4 in this case. He has been produced before the NIA Special Court, Jammu on May 5 and remanded in 10 days NIA custody," the agency said.
"During initial questioning, accused Zabiullah revealed that he had come into India fully armed in March, along with five other LeT cadres, with the aim to carry out large scale attacks on Indian security forc"s," it said.
Zabiullah has identified the five terrorists killed in March 20 gunfight as Pakistani nationals namely Darda, 22, from Lahore; Shuram, 26, from Multan; Faidullah, 20, from Gujranwalan; Ummar,19, from Sindh and Kari, 19, from Peshawar.