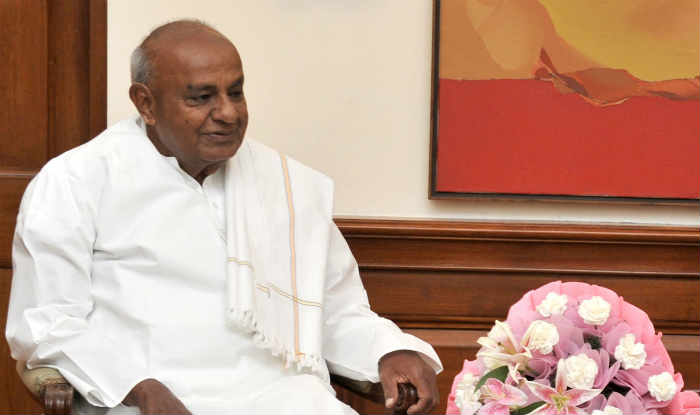 Chief Minister H D Kumaraswamy will present the budget on July 5th and there would be no danger to his government, said former Prime Minister and JD(S) supremo H D Deve Gowda amid strains in the ruling Congress-JD(S) coalition government in Karnataka.
Speaking to reporters in New Delhi Mr. Gowda said, "Kumaraswamy will present the budget on July 5th. There is no anxiety, he will do it. The budget will get passed by July 12th; there will be no danger to the government. There is anxiety among you (the media)…now go back with satisfaction."
Speaking on former chief minister Siddaramaiah's opposition to budget presentation, Gowda said, "Let there be no discussion on this (topic), the budget will be presented, the matter ends."
Gowda is in Delhi to attend the meeting of the Parliamentary Standing Committee on Defence, of which he is a member. He spoke on the speculations that he may be meeting senior Congress leaders and clarified that no such meeting with any Congress leader has been scheduled.