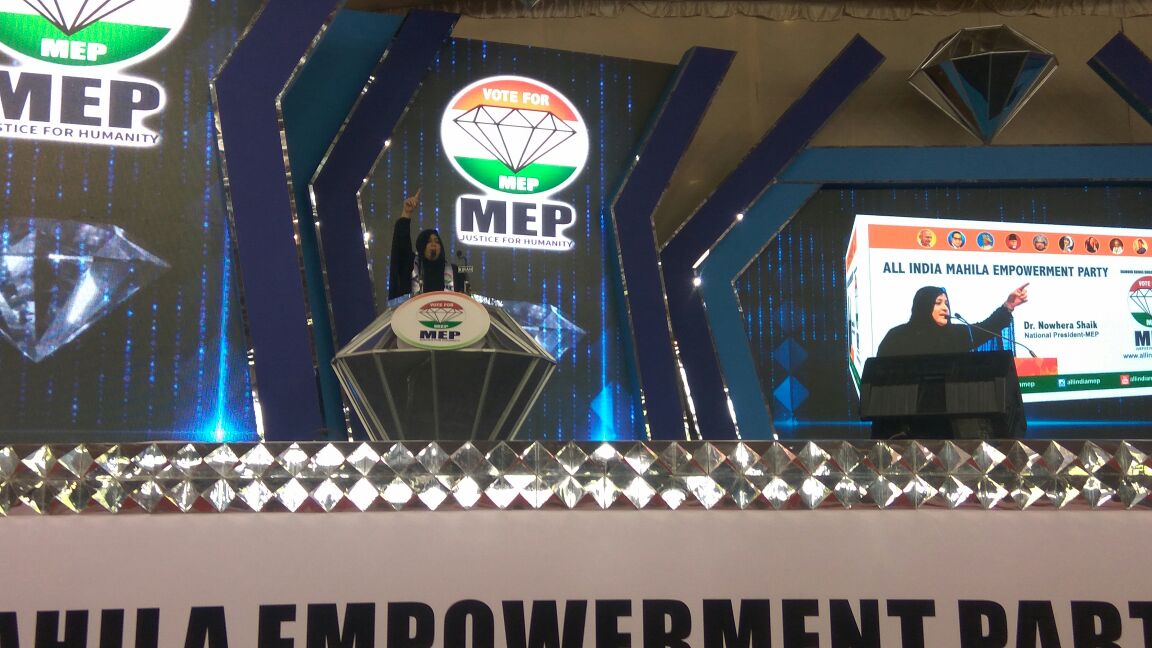 All India Mahila Empowerment Party's (MEP) today held a massive rally at Palace Ground in Bengaluru.
Dr. Nowhera Shaikh, President of the MEP said that her party is confident of winning over 150 seats, in its maiden elections.
Addressing the rally, the business women turned politician said that there are a lot of offers from big political parties seeking a poll alliance with MEP, but she has declined all such offers.
She said that "the Karnataka elections will be a warm-up. We intend to contest all the Lok Sabha seats and make a mark".
Dr. Shaikh also said that MEP is not just a party for Muslims, but for everyone, irrespective of their caste and creed. She said the party is contesting elections to create an impact in people's lives, and promised interest-free loans for taxi drivers and farmers of the state if they come to power.