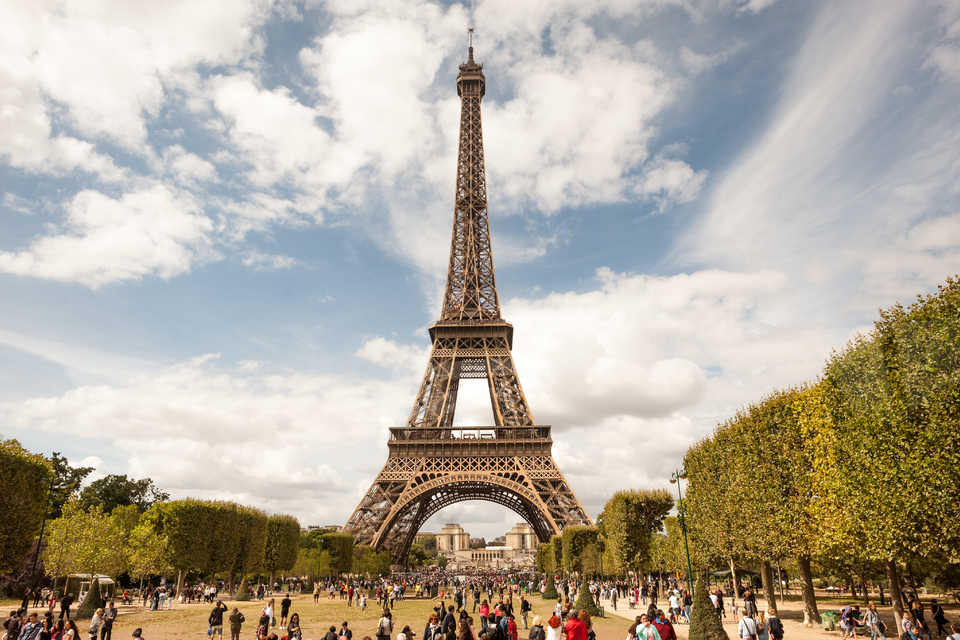 In one of its kind larger than life, global event, Paris Appreciation Awards (PAA), an initiative of World News Network (WNN) is all set to prove to be a major platform for health care professionals where work done by them will not only get recognition but the success stories of the same awardees will also be shared with everyone. The award is slated to be held on July 8th and will be endorsed by Queen Munni Ironie Of Ats 4 Peace Awards, Beverly Hills, USA. Satish Reddy, who is the President of the French European Indian Organizations and​ ​the Managing Director of World News Network, is at the helm of this global extravaganza.
Healthcare and pharma industry has contributed majorly and mainly towards the betterment of the society overall and of all the countries, India has been a major contributor towards medicines and research. Taking this into account, the WNN and other organizations has organized this event with an aim to help highlight the professionals in health/medicine and researchers and hospitals who have made efforts to help India in getting an international recognition. Because of this industry India has become a major hub for medical tourism which has further helped in economic growth and bringing the country on a global platform.
It also aims at bringing all the stalwarts on one platform and appreciate their contribution towards the world for making it a better place and also improve collaborations among them for economic growth, revealed Reddy.
From the same, expert surgeons and pharma giants from India have been nominated for the Paris Appreciation Awards 2017 and some of them are from cities like Delhi, Pune, Mumbai, Vijaywada, Ahmedabad, Dehradun, Lucknow, Kolkata, Bhubaneshwar etc. Bigwigs will compete in its own category with their competitors from India and abroad as they vie for glory and fame on July 8.
From Mumbai the doctors who have been nominated include Dr Sunita Dubey, Chairman of Medscape India and Dr Pradeep Mahajan, chairman of StemRx Bioscience Solutions Pvt Ltd, Mumbai. The WNN also confirmed of micro managing the nominees from Pune and also confirmed of many entries from the city. "Names of the selected healthcare professional from Pune will be announced shortly as we are still going through the entries. "Certain nominations that are still under scrutiny of the experts at WNN will be announced soon and includes nominations from Pune city too majorly as it is one of the biggest contributor towards health and medicine and has proved to be the main attraction among international patients," said Reddy.
In the same gala award night largest ever fashion show too will take place. The night will not only see celebrities, awardees and influential people from health care industry but also from all walks of life like real estate, FMCG, Fashion, business, jewellery, aviation, e-commerce etc. Basic aim is to bring all the tycoons and stalwarts on one platform is to promote industrial growth and entrepreneurship through global collaborations and help India find a level footing in this global arena.
The event will be first such in the entire history of award ceremonies which will be witnessed by the glorious Eiffel Tower.
Some of the high profile, esteemed dignitaries, guest of honours and celebrities who will grace the occasion include Robby Wells, the US Elections' presidential candidate for the Democratic Party; Consul Generals or Ambassadors of various countries; Ashish Chauhan, the Managing Director of the Bombay Stock Exchange (BSE), Anurag Kashyap, a filmmaker; Dr. B.K. Modi of the Modi Group and also a well-known philanthropist; heads of organizations like Google; Hollywood celebrities and socialites, the top Fashion Weeks of the world; mayors and senators, top brands, French and Indian actors, Naypadmasagar Maharaj, the Jain Spiritual Guru, Indian Bullion and Jewelry Association and many.
Numbers of Doctors for confirmatory calls–
Dr Sunita Dube-9699111111
Dr Pradeep Mahajan-8898070904
Nozia Sayyed: nozia.sayyed@gmail.com