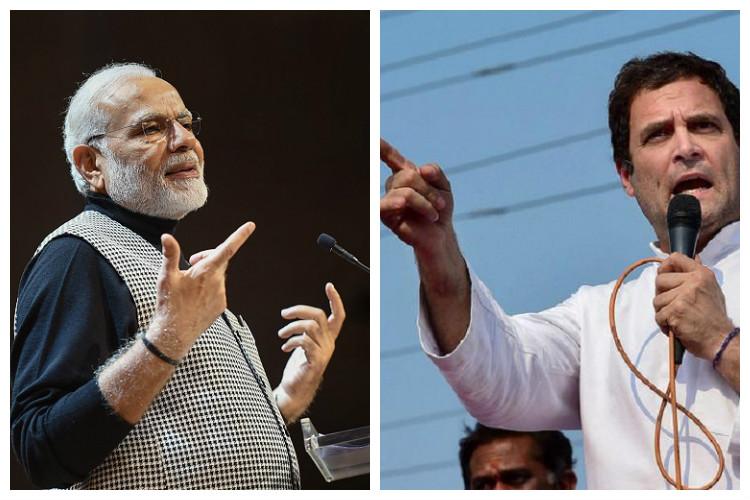 Rahul's fresh attack against Prime Minister Narendra Modi over his silence on the ongoing farmers' agitation, Congress president Rahul Gandhi accused the Modi government of only helping the industrialists. "The Prime Minister has never paid the farmers a rupee for their work. You will never see a farmer in his office. The farmers will scream and protest, but he will have time for the rich businessmen," Gandhi said, addressing the national OBC convention in Delhi.
Stressing that "India doesn't reward people who have the skills," Gandhi said, "People who actually work in India are behind the scenes. In our country, one person works and the other gains the benefit. While one has the talent, other walks away with the credit."
Taking a dig at the flagship projects of the BJP like Make in India, Skill India, Gandhi said, "Modiji says that the country is short of skills. This is not true. The truth is that your talent is not being brought to light." Adding that many farmers and labourers are not getting any results for their skills, Gandhi said that the Congress party will open its doors for people from all sections of the society.
He also accused the BJP of running the government according to the wishes of a "selected few leaders and the RSS." "India has become a slave to few leaders of BJP and RSS. Everyone including MPs is afraid to speak. Most them are not allowed to speak. And those of us who do speak, the BJP does not listen to. Only RSS is given a hearing," Gandhi said, adding that the united Opposition will show PM Modi and Amit Shah that the country can only be run by its people.
Rahul Gandhi also claimed that the non-performing assets of banks have gone up to Rs 1,000 crore. "Rs 2.5 lakh crore were given to 15 industrialists. But the farmer got nothing…the loan waiver was for 15 people but not for the farmer who continues to commit suicide… his children keep crying," Gandhi said.