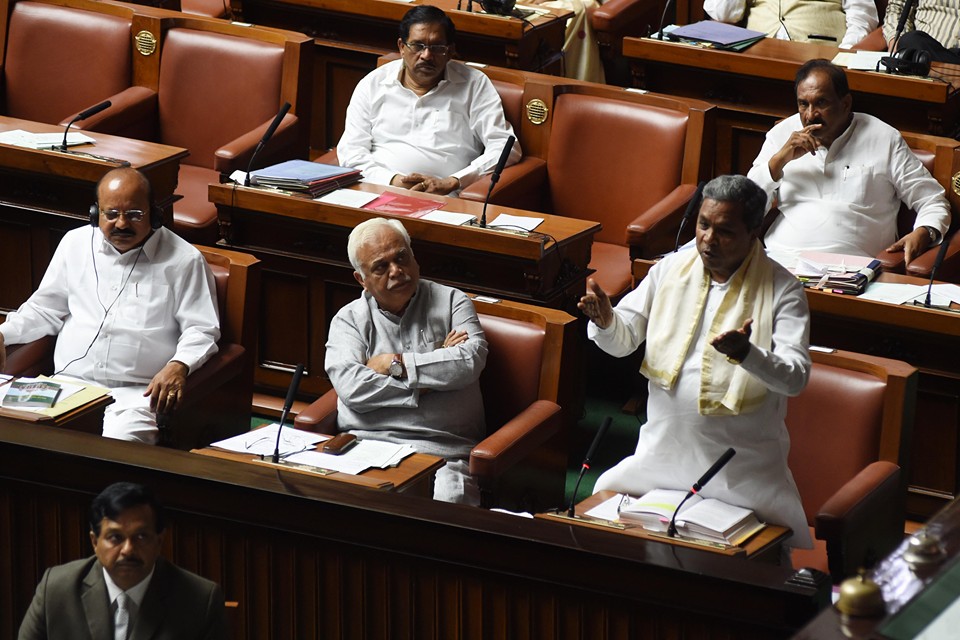 Tumkuru: CM Siddaramiah lashed out at Goa CM Manohar Parikkar and BJP State President BS Yedyurappa for playing politics in the Mahadayi Water dispute.
Addressing the media at Tumkuru CM said "When I had offered to go to Goa to speak with Parrikar, he asked me to come after the elections. The farmers are frustrated as BSY dint keep his words to resolve the issue within December 15,"
"In my 40 years in politics, this is the first time that one party has staged a protest against another's office," he said.
CM asked PM Narendra Modi to intervene into the issue and help the Karnataka farmers.
(Agencies)