In an alleged case of VIP hooliganism, two traffic policemen were at the receiving end of a local politician of leading political party. The video of the verbal duel between the politician and the traffic cop went viral on Thursday.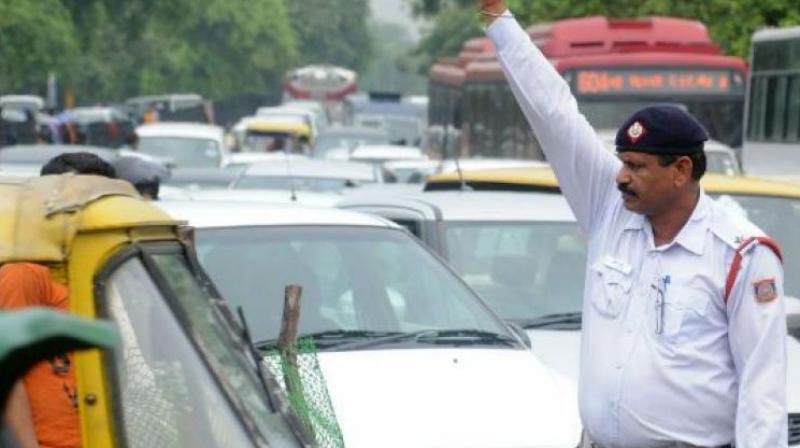 The incident allegedly took place near Bengaluru University on Wednesday noon. When Deccan Chronicle approached the cop on duty, he said on condition of anonymity, "I along with my ASI was on duty when two bike-borne men violating traffic zipped-past us. The duo wasn't wearing helmet. As I ran to catch him, a car stopped next to me. The man sitting in the front seat of the car began shouting at us. He said, 'Why are you running in the middle of the road and causing traffic jam? You people don't know how to perform duty?"
He further said, "When I explained to him that we were trying to catching the violators, the man called us names."
According to the video, the politician was heard allegedly saying, "Do you know who I am? You are a loafer. I will punch your face," The politician was seen flashing his party's card to browbeat the cop. When Deccan Chronicle tried contacting the local politician involved in the verbal-duel, there was no response.
The traffic police constable told this newspaper that he duly informed his higher-up in this regard. However, no complaint has been registered in this connection.