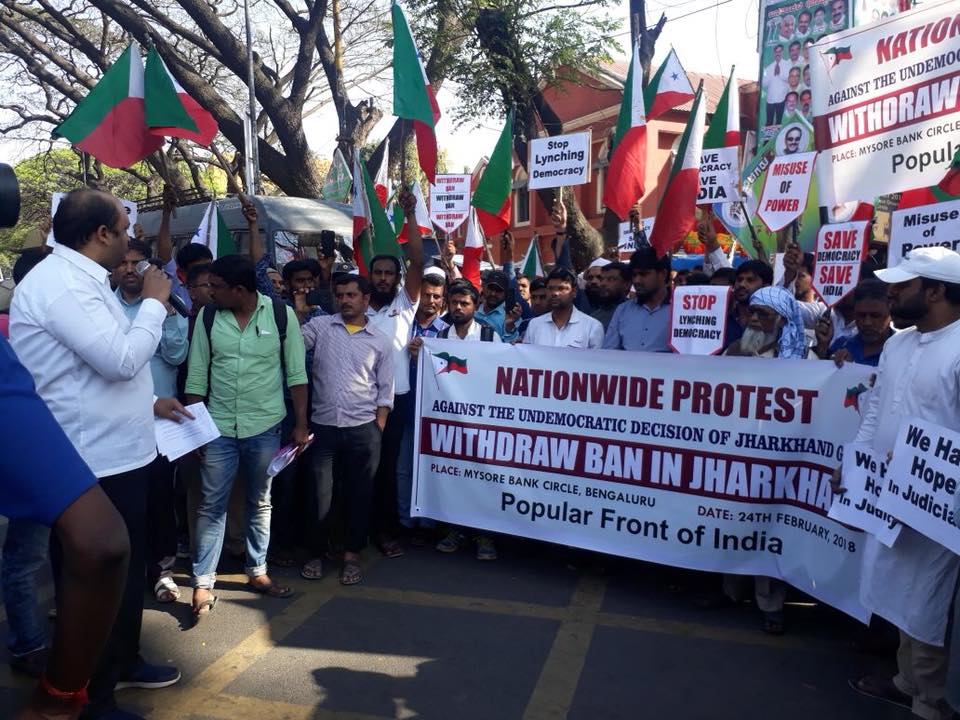 A day after the Jharkhand Government banned the Popular Front of India (PFI) in the state, the party workers on Friday staged a massive protest at Townhall in Bengaluru.
"From last six months, the PFI has come to a limelight as we providing legal support to the victims of mob lynching and cow vigilante in the state.
We fight against the fringe elements those try to tarnish the social fabric of our society. Since we have been fighting those fringes the state government has implemented a ban on our party," a party worker told the press.
Earlier on Thursday, the Jharkhand police raided a training centre of the PFI in Pakur district of the state.