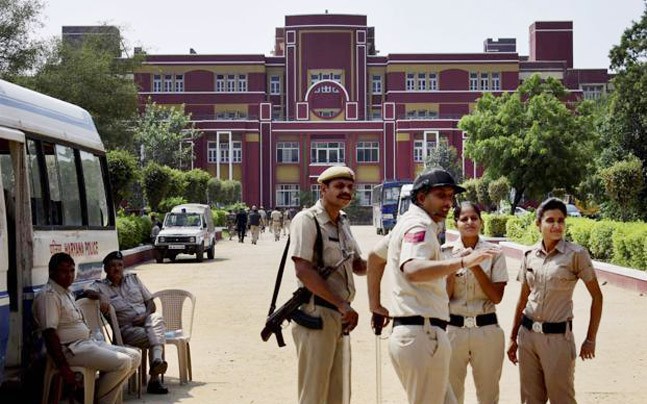 New Delhi: The post-mortem report of the Class II student who was found murdered at the Ryan International School said that the victim was not subjected to sexual assault by the accused.
As per a News18 report, the report, however, confirmed that one of the nerves of the student was cut by a knife during the attack due to which the kid couldn't shout.
Meanwhile, the 7-year-old victim's father further reiterated his claim of a bigger conspiracy behind the murder and accused the school administration of shielding the culprits.
Earlier today, two students of Gurugram's Ryan International School claimed to witness the accused conductor 'masturbating' inside the toilet, where the student was found dead with throats and ears slit.
Two students, including one from Class II-B, told the police in their statement that they saw Kumar inside the toilet just seconds before the homicide. They later identified him as well. The two had gone in to change their Karate uniform, reported DNA.
Meanwhile, hundreds of parents staged vociferous protests outside the Ryan International School branch in Sanpada, Navi Mumbai, demanding measures for safety and security of their children, on Tuesday morning.
On Monday, two top officials of the Ryan International School were arrested and the acting principal detained for questioning following the gruesome murder of a seven-year-old student on campus, even as the victim's father moved the Supreme Court seeking a CBI probe.
The police claimed that evidence from the scene of the crime had been tampered with and said they would bring the guilty to book.
Ryan International Group CEO Ryan Pinto and his parents, who are its founders, approached the Bombay High Court today to seek anticipatory bail in connection with the child's murder in the chain's Gurgaon school.
SHO of Sadar Police Station on Sohna Road in Gurgaon was meanwhile suspended over a baton-charge on protesting parents, as well as journalists, outside the school premises.
(Agencies)