Magnitude 7.0 quake strikes west of provincial capital Jayapura.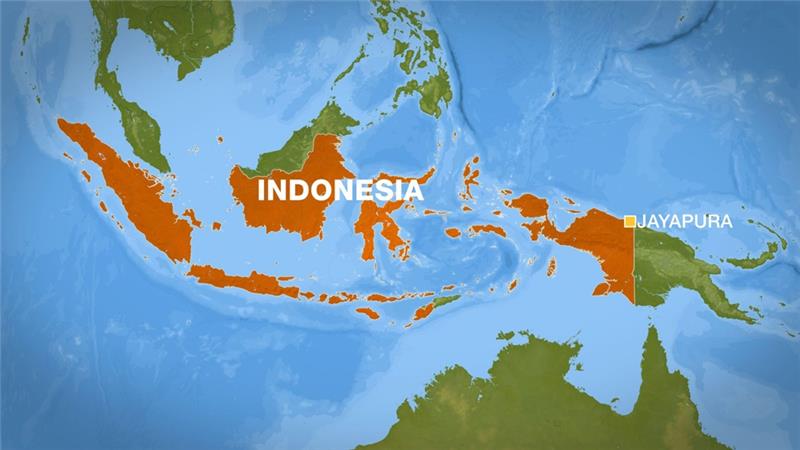 by Al Jazeera
A magnitude 7.0 earthquake has hit Indonesia's Papua region, the US Geological Survey says.
The quake struck at 6.41am on Monday, almost 250km west of the provincial capital Jayapura.
No tsunami warning was issued after the quake, which struck inland, and Indonesia's national disaster agency said there were no immediate reports of casualties or damage.
"The quake was felt very strongly for four seconds," disaster agency spokesman Sutopo Purwo Nugroho told the AFP news agency.
"Residents panicked and rushed out of their homes."
Nugroho said there were no initial reports of damage but added the region around the epicentre, in Indonesia's remote east, was difficult to reach, and data was still being collected.
The Earthquake-Report monitoring website said the area has "steep mountain ranges and its vegetation is rainforest, which means that the chance of dangerous landslides is real".
Weak shaking was reportedly felt in Jayapura for a few seconds.
Both Indonesian authorities and the Pacific Tsunami Warning Center said there was no threat of any tsunami waves from the quake, which occurred beneath a jungle.
Indonesia sits on the Pacific "Ring of Fire", where tectonic plates collide, causing frequent seismic and volcanic activity.