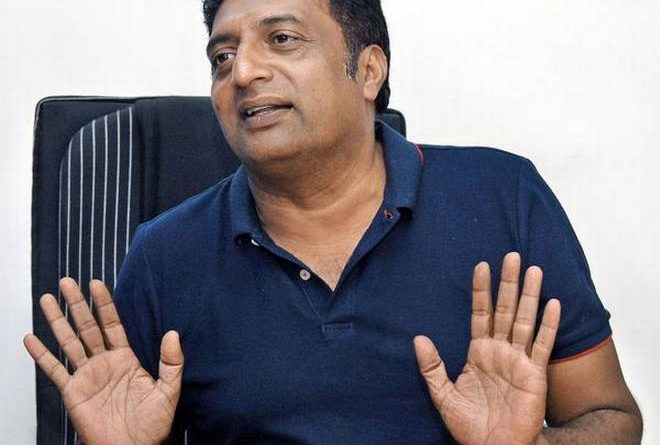 Communal hatred is more dangerous to the country than corruption. The BJP and the RSS are trying to spoil communal harmony in saying that peace in the country is possible only when one religion is wiped out from the land. The BJP invests in lies. BJP is prepared to hatch any conspiracy for power," opined actor Prakash Rai.
He was speaking after inaugurating a public discussion programme titled 'Samakaleena Sankatagalu' held at Hosangadi Hillside auditorium, by Shanti Sena Foundation here on Thursday, March 15.Commenting on the results of the recent Lok Sabha by polls in Uttar Pradesh where BJP suffered a humiliating defeat, Rai said, "Uttar Pradesh chief minister Yogi Adityanath who came to power in the name of cow and communal hatred has been taught a lesson by people within months of assuming power. The party has faced humiliating defeat. People have understood the false promises of Yogi and PM Modi. People will not allow leaders to remain in power for long on the basis of false statements and speeches," he said.
"The BJP-led government which said that it will clean Ganga river has only cleaned the banks. The union government is dividing people by saying cow and coconuts are for one group and goats and dates for the other group. It says that it has faith in saffron colour that reminds one of Swami Vivekananda. But there is nothing to learn from Uttar Pradesh chief minister who preaches communal hatred while wearing saffron," he said.
"I like politics but do not want to contest elections. I intend to defeat BJP. I want to be identified as a citizen rather than a leader," he added.
"The government wants to isolate the one who questions. Farmers and poor may not question. The policy and actions of our elected representatives affect our lives. We need courage to question. We can get pro-people administration only when we unite and question," Rai said.