Amid the reports that ATMs are running low on cash in several parts of the country, Congress president Rahul Gandhi on Tuesday held Prime Minister Narendra Modi directly responsible for the situation.
The recent cash crunch as a result of Prime Minister Narendra Modi' Government's weak banking system.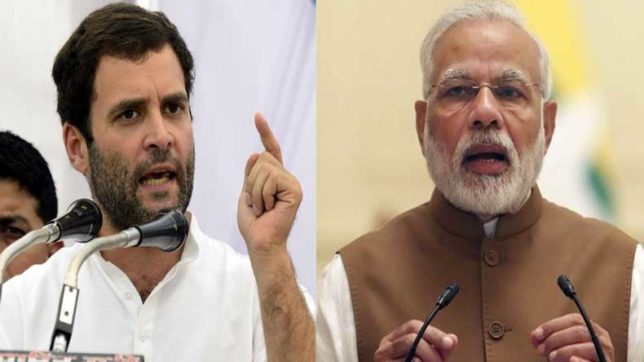 He also took a dig at BJP-led Central government's slogan 'Ache Din' and questioned as to when 'these goods days' are going to come.
"Modi ji has destroyed the banking system of the country, that's what I have to say about it. During demonetisation also we were forced to stand in queues as he (Prime Minister Modi) snatched 500-1000 rupee notes from our pockets and put in businessman Nirav Modi's pocket,"
The people in various states of the country, including Delhi, Karnataka, Andhra Pradesh, Rajasthan, Uttar Pradesh, Madhya Pradesh, Telangana, Maharashtra, Bihar are facing cash crunch and are not able to withdraw cash from some ATMs.
Banks in Gujarat said they were not getting enough cash from the Reserve Bank of India, complaints started emerging about ATMs going dry. Complaints started coming in from small towns like Unjha and Jamnagar. Businessmen and farmers are the worst hit as the trading cycle has been affected adversely.