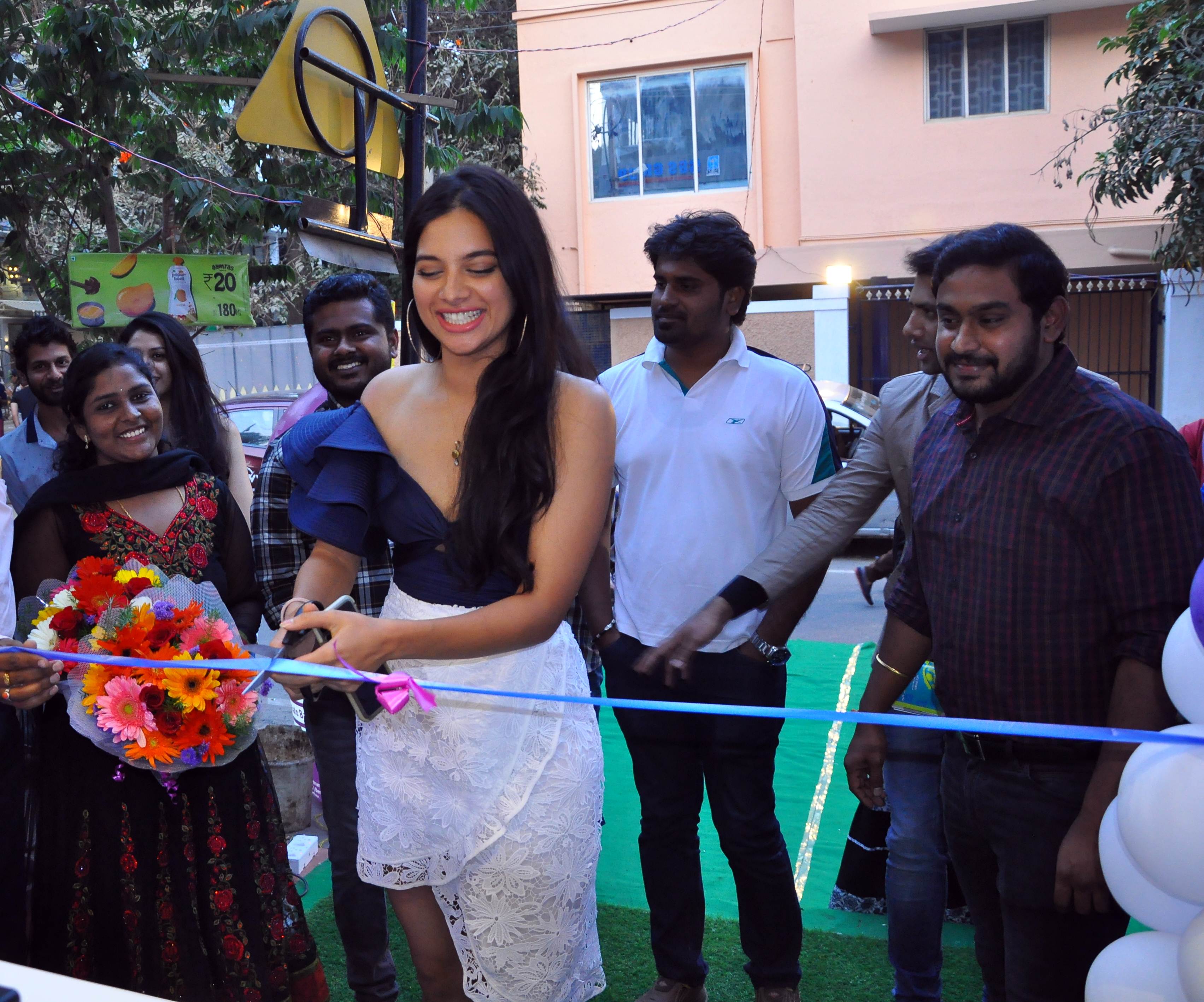 BENGALURU: TEMPTEYS – India's first Italian gelato-based shake bar today announced its expansion in the Bengaluru market by opening its outlet in Indiranagar. Well-known actress TANYA HOPE inaugurated the outlet in the presence of the company's representatives and a host of socialites.
The one-year-old company is rapidly expanding in the country and already has presence in 6 states through 17 outlets. "We are extremely satisfied with the response from the millennials to our beverages. Its popularity is reflected in Bengaluru through the inauguration of the second outlet by actor TANYA HOPE. We will gradually expand our footprint to the rest of the country where we spot growth opportunities," said Mr. Krish Magapu, CEO, Tempteys.
With immense success in Hyderabad, Chennai, Visakhapatnam, Vijayawada, Pune and Vadodara, Tempteys now aims to bring its taste closer to a larger section of food lovers. The core idea of the team is to make Tempteys India's first dedicated cold beverage café, and it plans to launch more product ranges soon.
Speaking on the occasion, Tanya Hope asserted that she was extremely delighted to open the Tempteys outlet in the cosmopolitan city of Bengaluru. "I am happy to be here in Indiranagar, which has become the hot destination of connoisseurs of food and beverages in the city. I wish the Tempteys team good luck, as they continue to give their customers a wow experience,"she added.
The company intends to launch 23 more outlets in phases across the country. Mr. Harsha Gadde, COO, Tempteys, remarked, "Customer experience is a top priority for us. This is achieved by an efficient operations team, which provides a unique experience to our customers. We are keen on serving our customers with more delectable products to cold beverage lovers."
Tempteys, is a complete Shake Bar satisfying the sweet tooth ranging from Classic shakes to Premium and Exclusive Shakes. Its combination of shakes is lined up from local fruits to international fruits, chocolates also with custom made brownies and cakes.
The Tempteys outlet in Bengaluru is now open at #4, Ground Floor,No.1083, 5th cross, 12th main road, Opposite to Corporation Bank, HAL 2nd Stage, Indiranagar, Bangalore