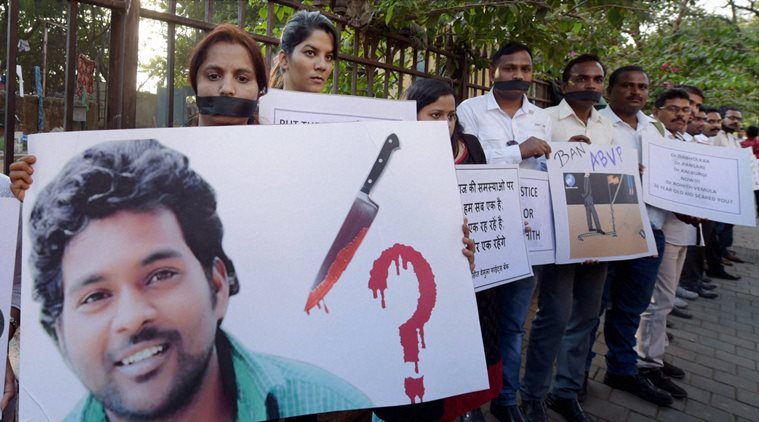 Hyderabad: A group of students today allegedly ransacked the official residence of Hyderabad Central University (HCU) Vice-Chancellor Prof Appa Rao Podile, protesting against his resumption of duty after having been on long leave.
Scores of students gathered at VC's lodge after learning that Podile was holding a press conference to announce that he was going to resume charge today.
Prof Podile had gone on a long leave at the height of students' agitation seeking justice for Dalit research scholar Rohith Vemula, who had committed suicide on January 17 at a hostel room in the HCU campus.
The agitating students today raised slogans against the VC. They broke window panes, smashed doors and television among other items.
One of the protesting students said, "Our primary demand is that the VC should not come…we lost Rohith Vemula. He (Prof Podile) is one of the culprits."
"It's almost over two months since the incident occurred but no action has been initiated," he said.
The protesting students further demanded that the VC should be immediately arrested.
A large number of police personnel were deployed near the Vice Chancellor's lodge as tension prevailed on the campus.
The press conference by Podile, which was scheduled at 11.30 AM, was cancelled due to the protests.
Meanwhile, Vice Chancellor Podile resumed the charge in the forenoon of March 22, according to the university's website.
(Agencies)