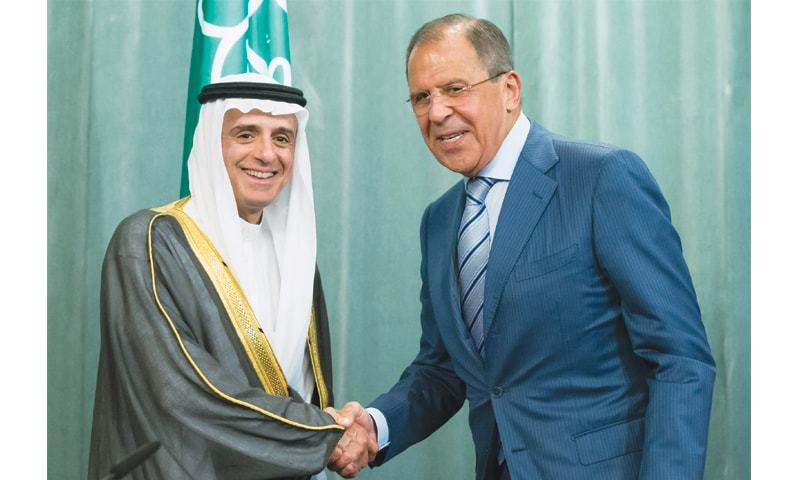 by Dawn
Moscow: Saudi Arabia's foreign minister on Tuesday poured cold water on Russian calls to join forces with the Syrian authorities against the self-styled Islamic State, insisting it would never work with President Bashar al Assad.
Moscow — one of Assad's few remaining allies — has called for coordination between the Syrian government and members of an international coalition fighting the extremist group, which controls swathes of territory in Syria and Iraq.
But Saudi Foreign Minister Adel al Jubeir insisted there would be no cooperation with the Syrian government after meeting Russian counterpart Sergei Lavrov in Moscow.
"As for a coalition in which Saudi Arabia would participate with the government of Syria, then we need to exclude that. It is not part of our plans," Jubeir said in comments translated into Russian.
"Our position has not changed… there is no place for Assad in the future of Syria," Jubeir said.
"We think that Bashar al Assad is part of the problem, not part of the solution." Saudi Arabia is part of a US-led coalition that began an air campaign against IS in Syria last September.
Russia supports Assad while Saudi Arabia insists he must step down to help end a four-year conflict that has cost over 240,000 lives.