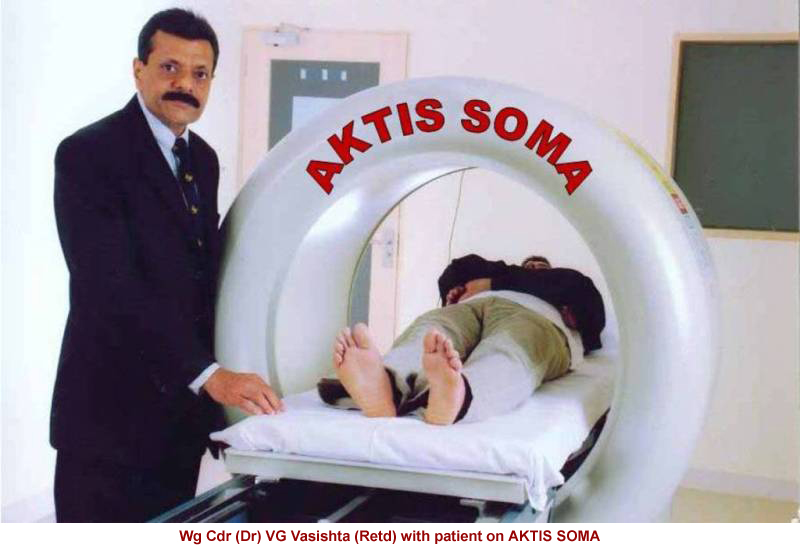 Starting 8th March, SBF Healthcare headed by Wing Commander (Dr) V. G. Vasishta (Retd.), India's foremost and reputed medical centre for management and non-surgical treatment for Arthritis, Spinal problems and certain forms Cancer, will reach out to women in a big way during the week of the International Women's Day celebration.
In line with the celebration, SBF will be offering free consultation service for all women for one week starting from 8th to 14th March. During the drive, consultants from SBF healthcare will provide free medical advise on various issues related to joint pains, spinal problems, osteoarthritis and related ailments, frequently occurring among Indian women.
SBF Healthcare is a pioneer in bringing the unique SPMF Technology that produces highly complex sequentially programmed magnetic fields, which are computer-controlled and can precisely focus on to the target tissues with the help of laser guides. These have no known side-effects and is absolutely painless and non-surgical in nature, providing effective treatment for Osteoarthritis, Spine ailments and Cancer.
SBF Healthcare is headquartered in Bangalore with four of its centers at the city and along with a center in both in Mumbai and Pune. It is equipped with state of the art equipment and a dedicated team of expert consultants who have treated more than 6500 cases of Osteoarthritis, as of today.
About SBF Healthcare
SBF Healthcare and Research Center (SHRC) Pvt. Ltd. was founded in 2006 by Wing Commander (Dr) V. G. Vasishta (Retd.), professor & head of radiology, who developed this treatment on the basis of the MRI technology soon after his retirement from the Indian Air Force. SBF in India quickly gained popularity as the best healthcare centers in the country for Osteoarthritis treatment and Cancer treatment, owing to unrelenting dedication to excellent medical services and pioneering research in life-saving Osteoarthritis and Cancer medical technologies.