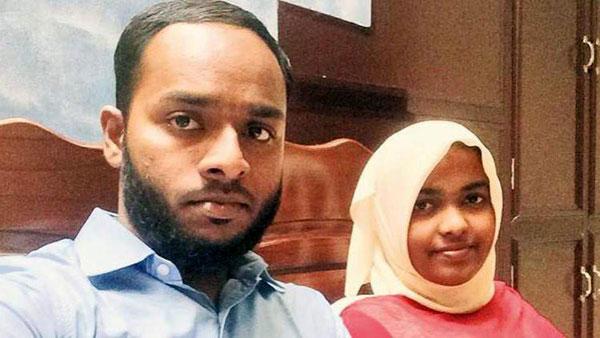 New Delhi: The Supreme Court on Thursday set aside the Kerala High Court order annulling the marriage of Hadiya in Kerala 'love jihad' case.
The SC said that Hadiya can't be in anyone's custody and that she is free to follow her pursuits. "She can complete her studies, live with whosoever she wants. Nothing remained for the court to decide after she expressed her will," an apex court bench said.
The court further added that she can't be compelled to go or live with anyone.
In May 2017, the Kerala High Court had declared Hadiya's marriage "null and void" and described it as a case of 'love jihad'. The HC said the marriage is a "sham and has no consequence in the eye of the law".
The HC bench said, "A girl aged 24 years is weak and vulnerable, capable of being exploited in many ways… Her marriage being the most important decision in her life can be taken only with the active involvement of her parents."
The court also ordered the Director General of Police (DGP) of the state to conduct "comprehensive" investigation into cases of 'Love Jihad' and have the incidents of forcible conversion probed thoroughly.
The HC emphasised "the existence of an organizational set up functioning behind the scenes" in such cases of 'Love Jihad' and conversions while noting the "national interest is at stake".
Allowing a plea filed by the woman's father, the HC had flagged the role of extremist organisations behind influencing her and instilling radical thoughts as it handed over her custody to the parents again.​
Earlier, on Tuesday, Hadiya's father Ashokan had told the court that she was being "psychologically and physically abducted". This was in response to an affidavit filed by Hadiya.
This over a month after the Supreme Court observed that the National Investigation Agency (NIA) cannot probe the marital aspect of the Hadiya case.
(Agencies)