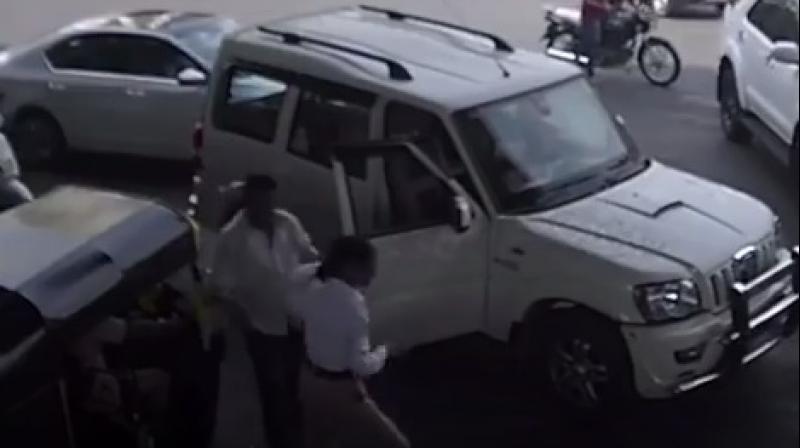 Mumbai: A Shiv Sena member who was found violating traffic rules by a woman traffic constable was arrested after he abused, slapped and punched her.
The incident reportedly happened in Mumbai's Thane where the constable found Shashikant Kalgude talking on his phone while driving. She was on duty under the Eastern Express Highway flyover near Nitin Junction when she noticed Kalgude talking on the phone and driving. She gestured him to stop, but he tried to drive away. He stopped when she came in front of the SUV.
Sources say that passersby did not intervene. Finally, it was an advocate, Pratik Pawar who stopped Kalgude and took him to the Naupada police station where the constable, who was bleeding badly, registered a case and the accused was arrested.
Meanwhile, Aadithya Thackery, the President of Yuva Sena, Shiv Sena's youth wing tweeted the party's statement saying that the incident was highly disgraceful and the accused was not a current member of the party.
(Agencies)