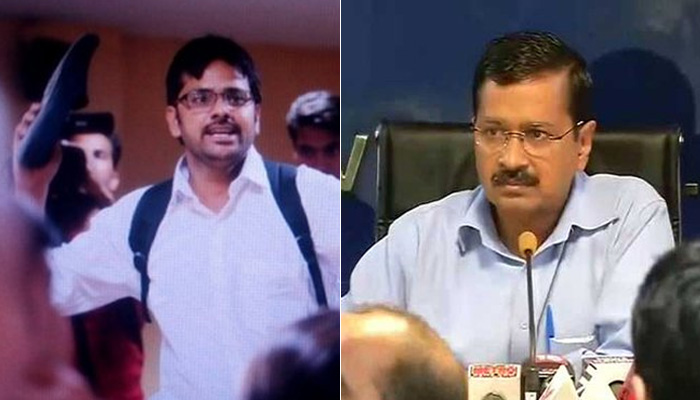 New Delhi: Delhi Chief Minister Arvind Kejriwal came to inform the public about the second phase of the odd-even vehicle rationing scheme from April 15 to 30, and instead, almost took a shoe hit.
The shoe thrower, identified as Ved Prakash, has been detained for questioning and is reportedly a member of the Aam Aadmi Sena.
Incidents of shoes being thrown at politicians are not new.
In India, in April 2009, Jarnail Singh, a journalist with a national daily then, had hurled a shoe at then Union Home Minister P. Chidambaram in protest against his remarks on the clean chit given to Congress leaders in the 1984 anti-Sikh riots case.
Today, Singh is a legislator of the AAP.
Earlier, on December 14, 2008, during a press conference in Baghdad, Iraq, an Iraqi journalist Muntadhar al-Zaidi threw both of his shoes at then United States president George W. Bush. Bush ducked in time and avoided being hit by either of the shoes.
Al-Zaidi was subsequently grabbed, kicked and hurried out of the room by former Iraqi Prime Minister Nouri al-Maliki's guards.
(ANI)