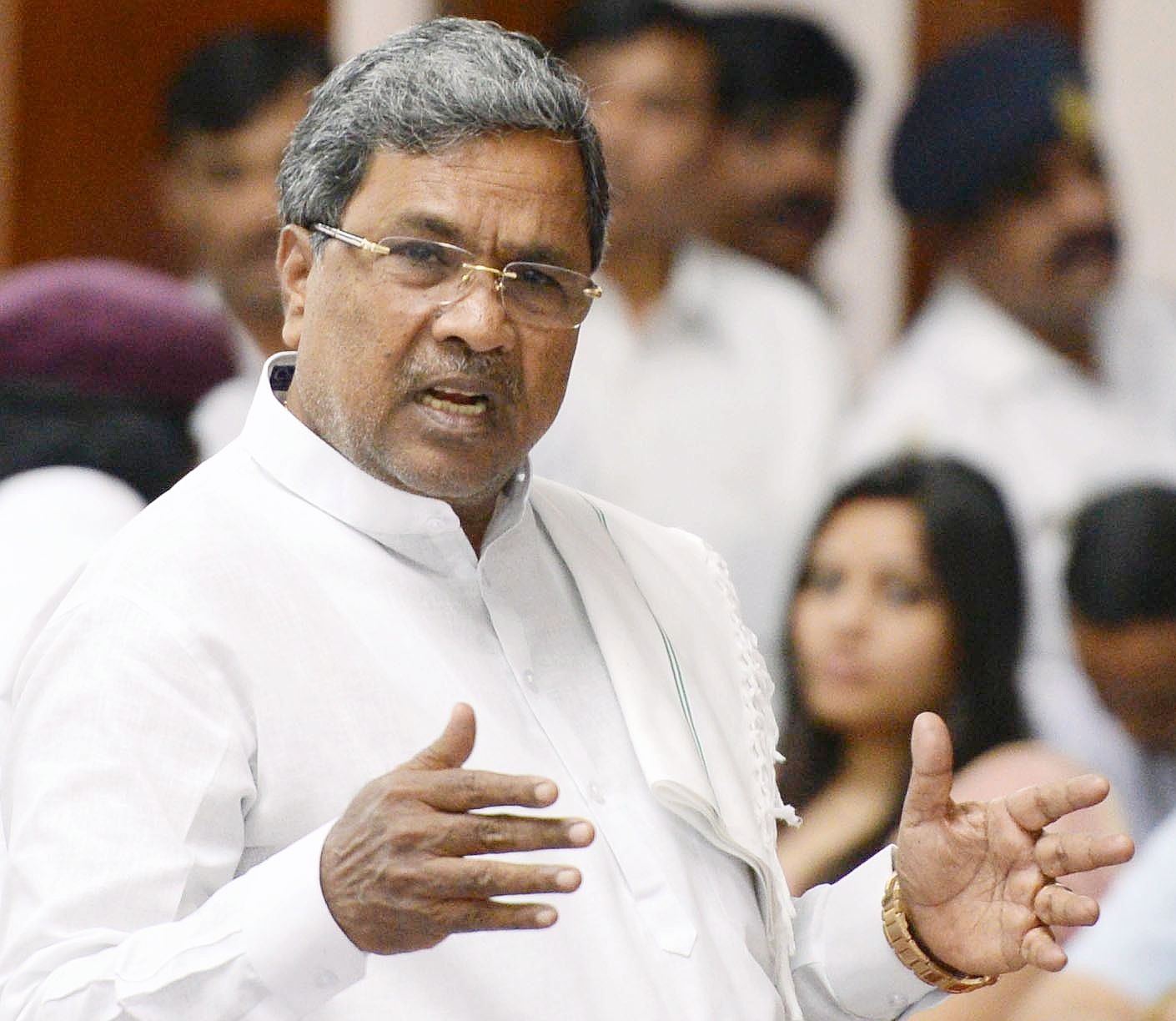 Chief Minister Siddaramaiah on Sunday alleged that JD(S) state president H.D. Kumaraswamy and BJP national president Amit Shah travelled together in the same aircraft to New Delhi recently. "I will release the proof of their travel together at the right time," he said, reiterating that the Janata Dal (Secular) is the 'B' team of BJP.
Siddaramaiah said that the people of the state will never support the association of BJP with the Reddy brothers of Ballari. "Teaming up with the looters will never be accepted by our voters. The BJP will never come to power in the state," he asserted.
The claim, however, has been rubbished by Kumaraswamy. He said Siddaramaiah was dreaming about the meeting between him and Shah.
"Why should I meet Shah? The chief minister is making such statements out of desperation. He must have dreamt about us,'' Kumaraswamy said.
He alleged that it was in fact Siddaramaiah who has ties with the BJP. "I know who prevented B Y Vijayendra from getting BJP ticket to contest in Varuna where Siddaramaiah's son Yathindra is the Congress candidate. Siddaramaiah has internal understanding with the BJP,'' he said.