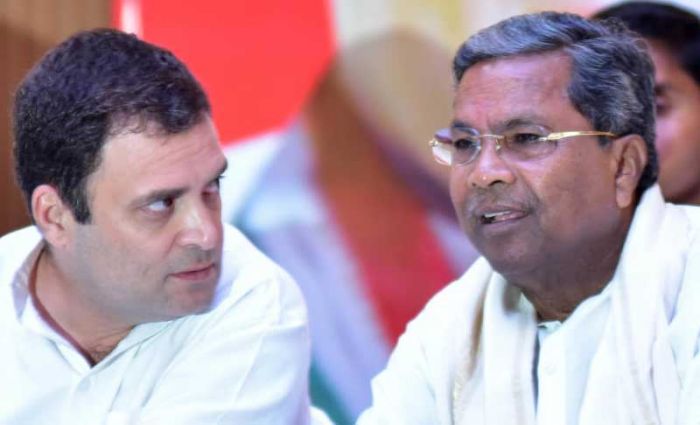 Former Chief Minister of Karnataka Siddaramaiah, who is in New Delhi met Congress Supremo Rahul Gandhi and discussed the political developments in the state.
Reports said that, in the meeting which went on for about thirty minutes, the two leaders examined the proposition for filling vacant ministerial posts in the Congress-Janata Dal (S) coalition government and different posts.
Siddaramaiah is additionally the chairman of the co-ordination committee of the coalition government in the state. He informed Rahul about the political development in the state after the formation of the coalition government.