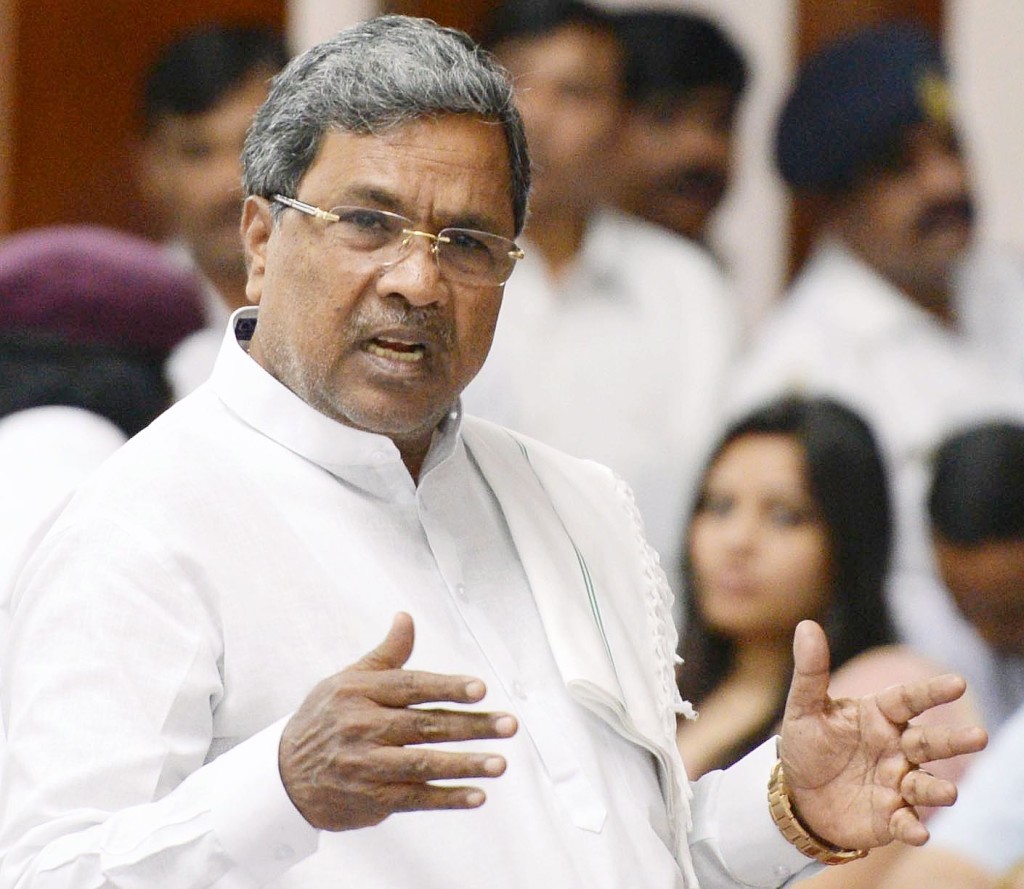 Bengaluru: Chief Minister Siddaramaiah on Monday distanced himself from the efforts being made by the Opposition for removal of Lokayukta Justice Y Bhaskar Rao by saying that Governor Vajubhai Vala should take a decision on the matter.
The governor is understood to be in consultation with legal experts on the growing demand for Justice Rao's removal.
Vala has reportedly sought a detailed report from the State government on the recent developments in the anti-corruption watchdog, including charges against Justice Rao's son, Ashwin.
An attempt by the Opposition parties, the BJP and the JD(S), to move a motion in both Houses of the Legislature seeking removal of the Lokayukta, is unlikely to materialise.
100 signatures
Advocate General K Ravivarma Kumar has reportedly told the Business Advisory Committee (BAC) meeting attended by leaders of all political parties that signatures of minimum 100 MLAs and 50 MLCs are required to submit a memorandum seeking to move the motion, as per the Judges (Inquiry) Act, 1968.
The memorandum submitted by the Opposition parties last week to the presiding officers of the Assembly and the Council had signatures of 57 MLAs and 33 MLCs.
The BAC meeting was convened at Suvarna Soudha in Belagavi to take a decision on the memorandum. Chief Minister Siddaramaiah and Leader of the Opposition in the Assembly Jagadish Shettar were among the leaders who attended the meeting.
The presiding officers have reserved their ruling. The need for amending the Karnataka Lokayukta Act, 1984, to enable the State government to intervene and take appropriate steps to protect the dignity of the institution was also discussed at the BAC meeting.
(Agencies)